Oxford Trial VIIIs
By Tom Ransley
Photographs by Benedict Tufnell/Row360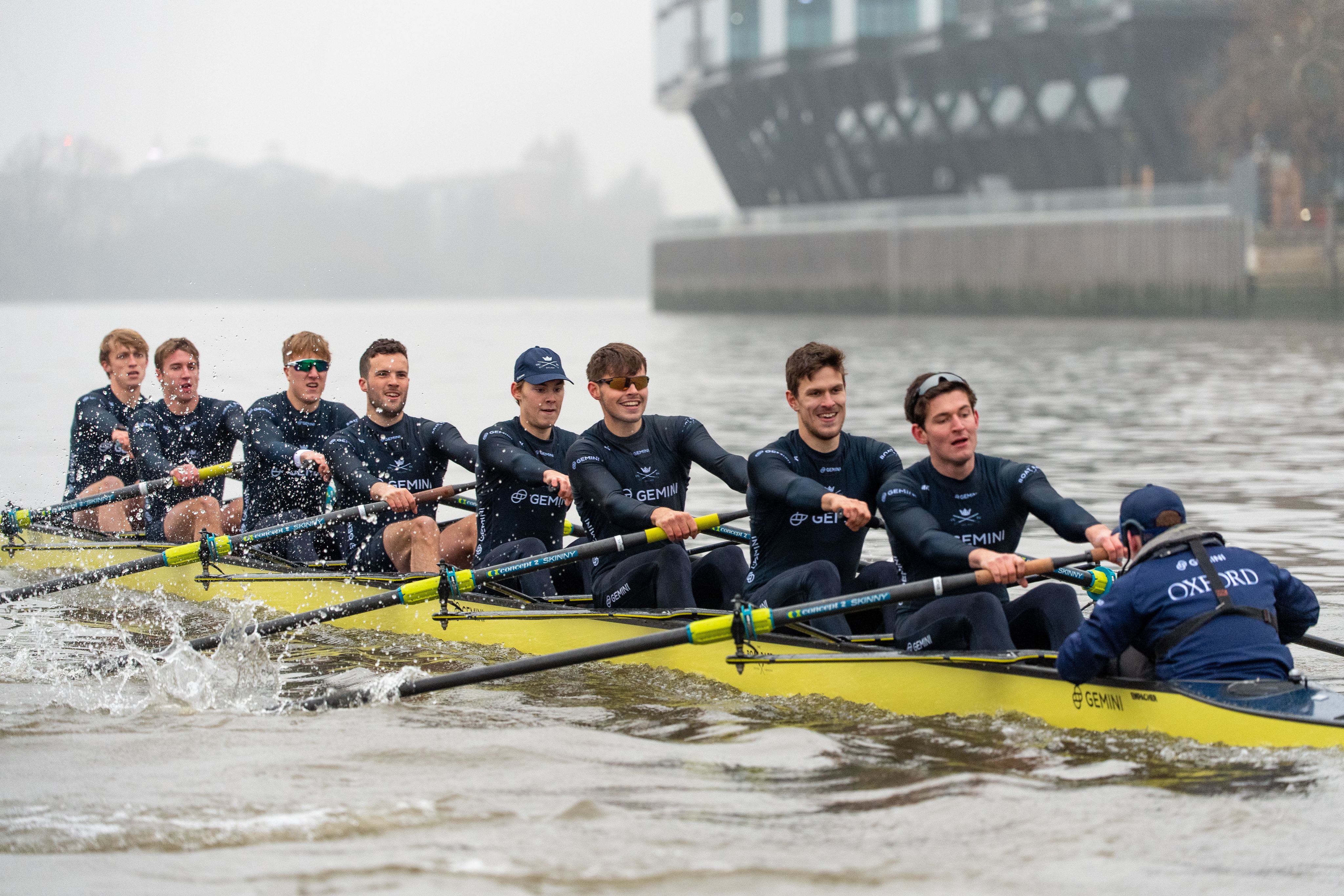 Oxford Women
Nerves were fraying from the get-go on the first day of Trial VIIIs, and not just those of the athletes...
Race organisers closely monitored the bitingly cold weather as thick, low fog shrouded the 4.17 mile Championship Course from Putney to Mortlake.
Visibility steadily improved and the fog lifted in time for the two Oxford University Women's Boat Club crews, named after the Greek goddesses Artemis and Athena, to take their position beneath Putney Bridge.
Flat water, still conditions and around 20-minutes of pain awaited them...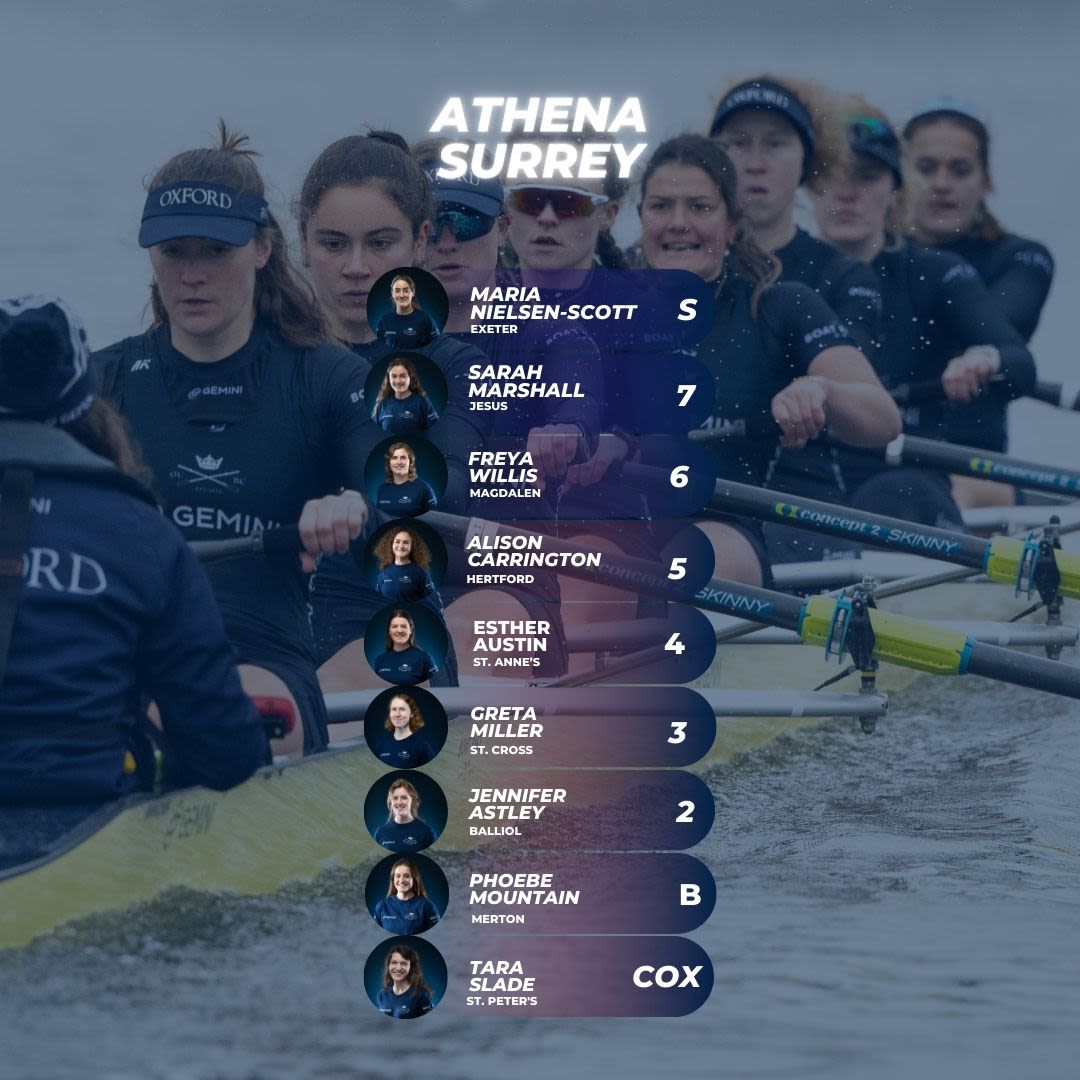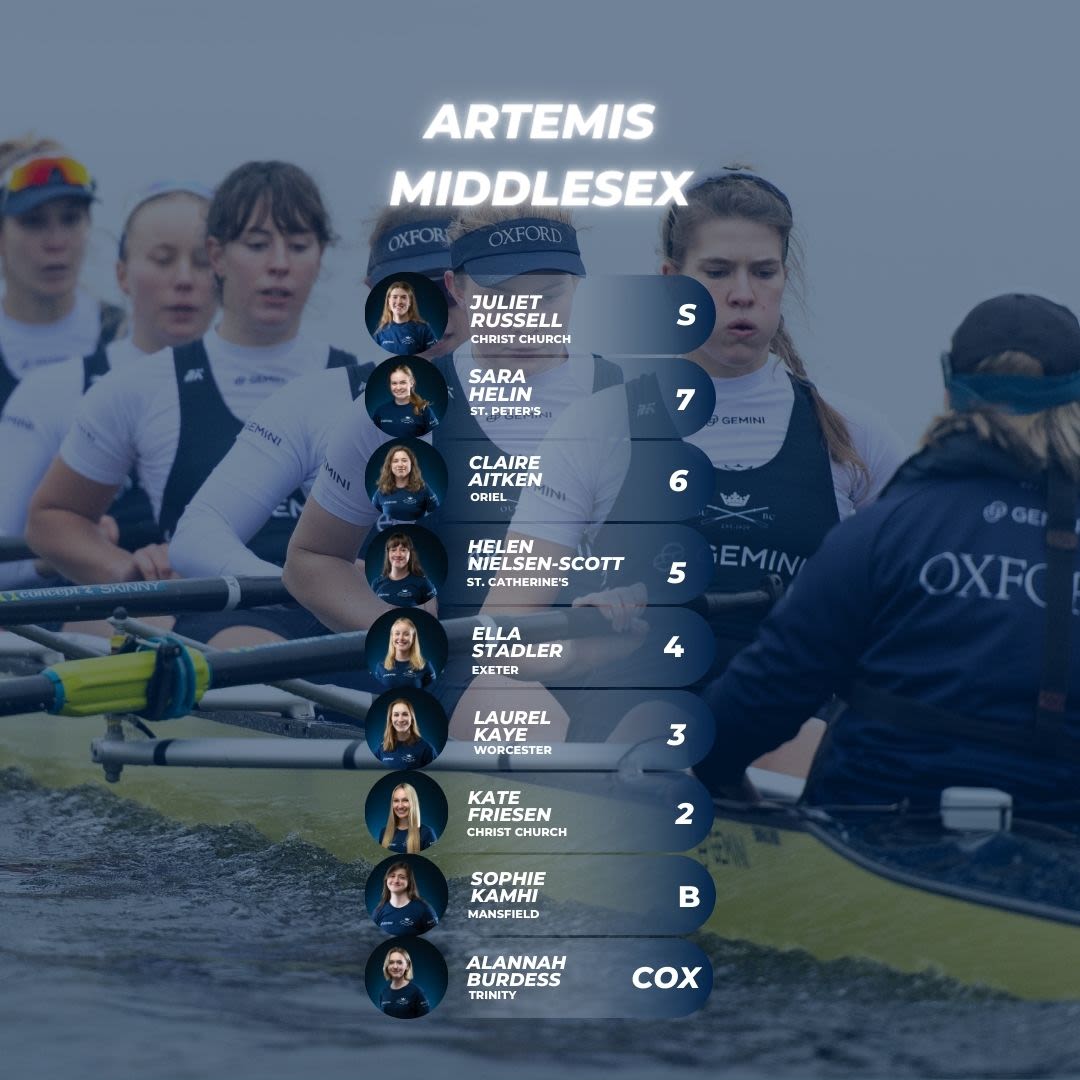 Artemis, racing in white, has the better of the two starts. A minute into the race, they find themselves a canvas up on Athena. Striking a pip higher than her opposite number Juliet Russell, the stroke of Artemis, leads her crew into the first bend, which favours the Middlesex station as it swings around Fulham Football Club's Craven Cottage.
On the Surrey Station, Athena maintains composure, her stern pair combination, Sarah Marshall and Maria Nielsen-Scott work well to establish a strong rhythm. Lacking traction through the water, Artemis is a shade whisky. Their form was less swept and more scuttle. The two crews are still side by side at the Mile Post but Artemis' early lead has evaporated. Athena is on the hunt.
As the crews track along Crabtree Reach, Athena makes her move. It is a decisive one.
Sudden death for Artemis. They lose contact at Harrods Depository and haemorrhage another length of clear water by Hammersmith Bridge.
Now cox, Tara Slade, has a free run at the best line, classically beneath the second lamppost, which she duly takes.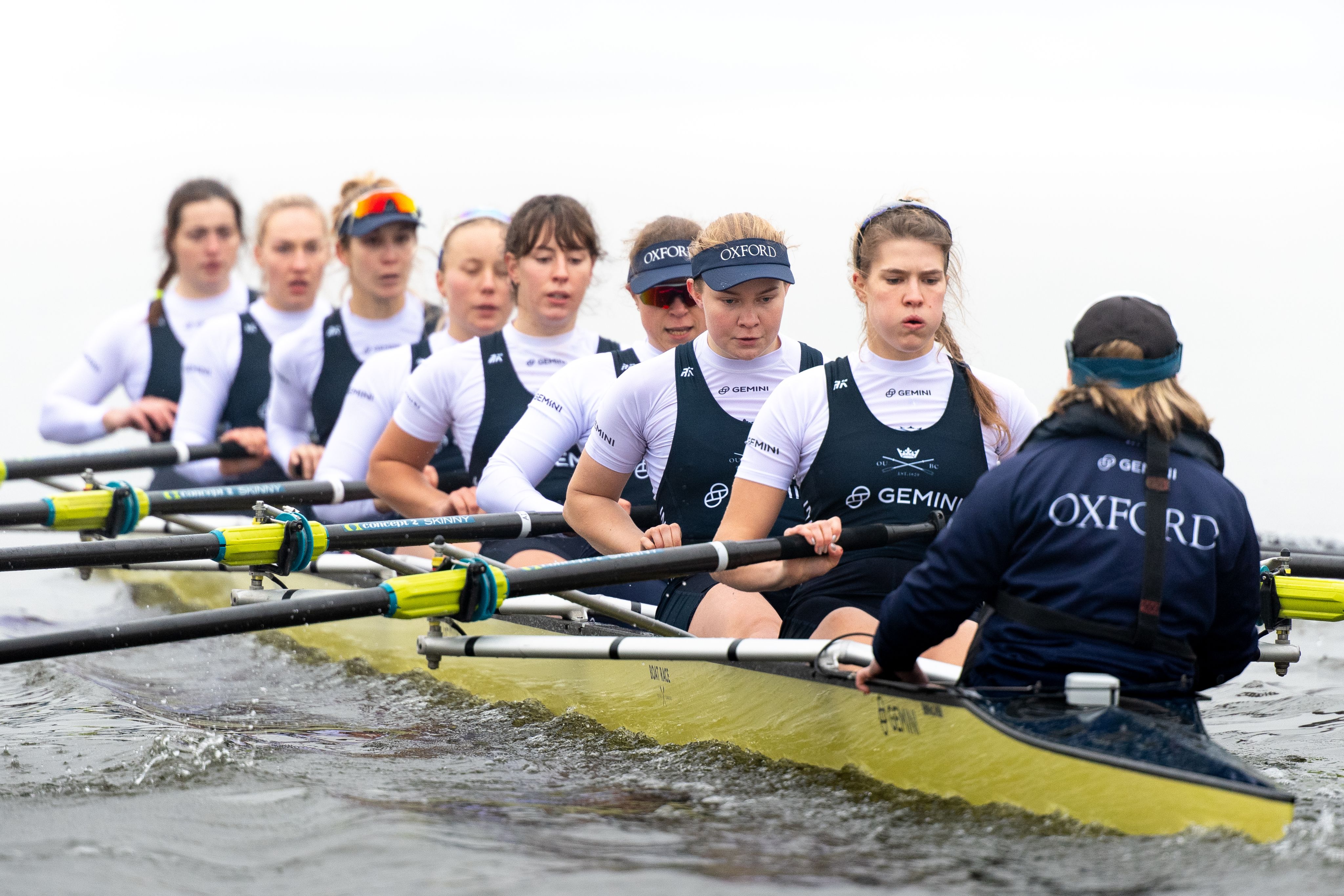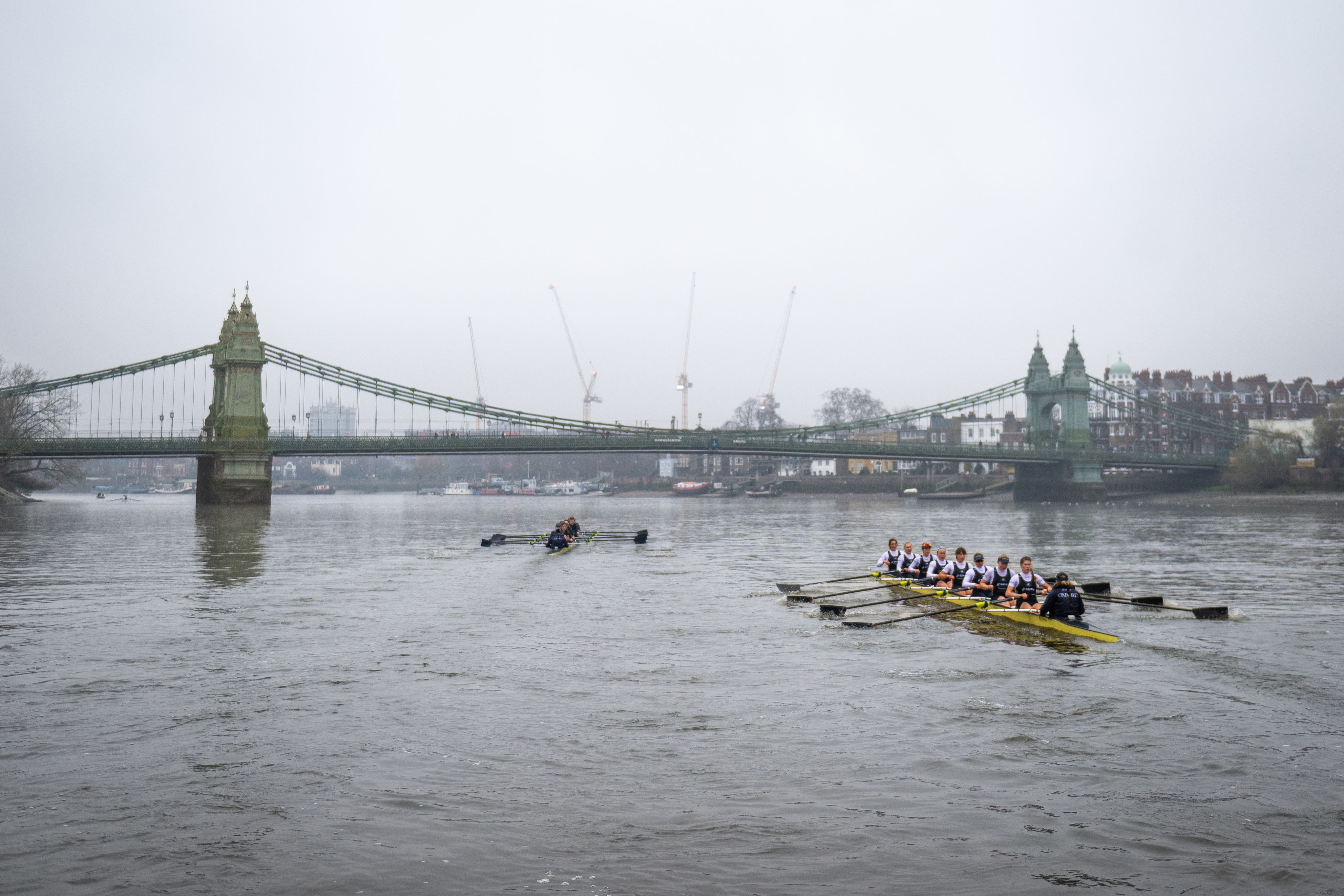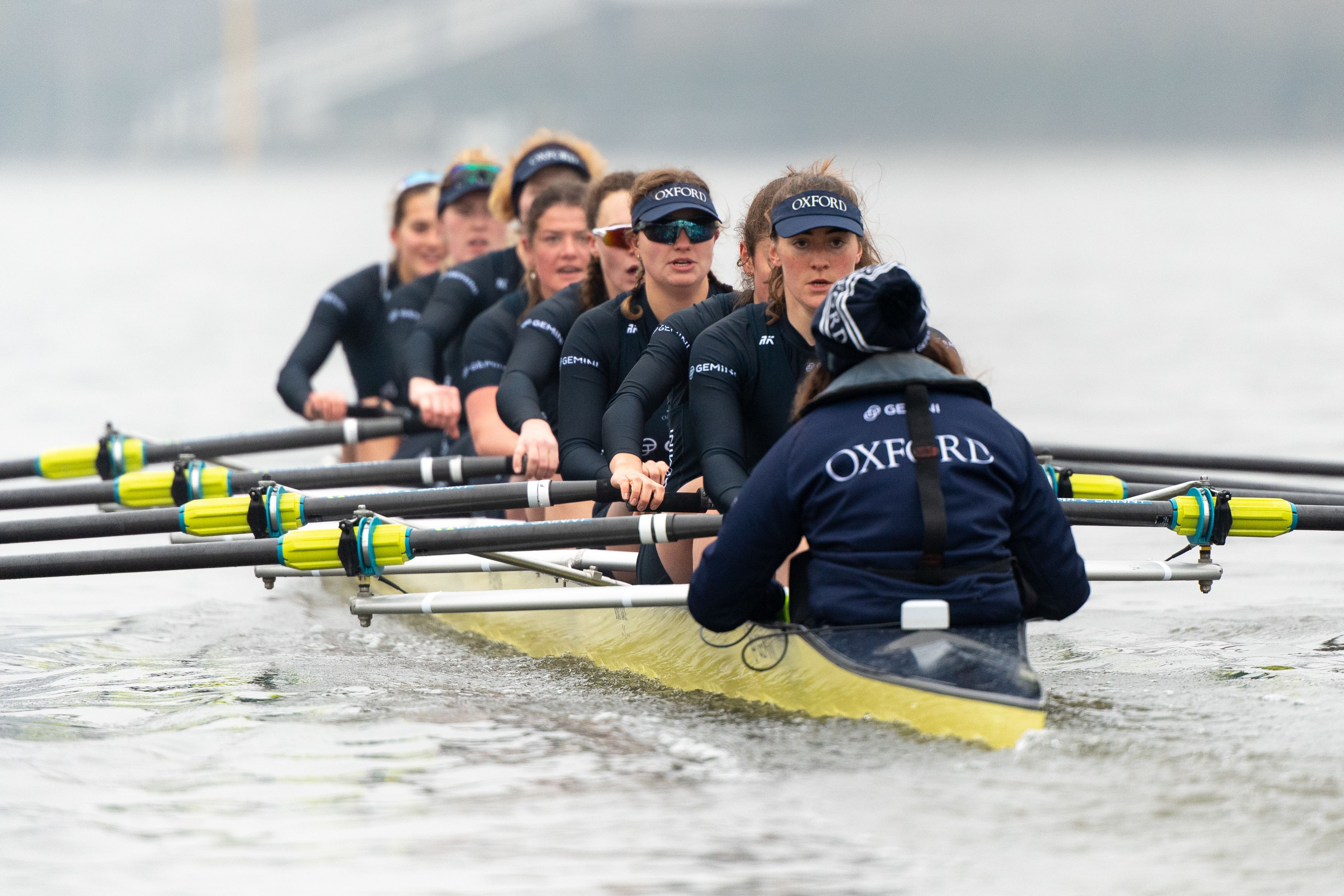 What follows is a processional run to the finish with cox Alannah Burdess providing material for commentators Martin Cross and Phelan Hill, as she strays towards Surrey and temporarily switches stations, perhaps to avoid the puddles of those in front. Athena crosses the finish line at Chiswick in a time of 19 minutes 24 seconds, Artemis follows five lengths back.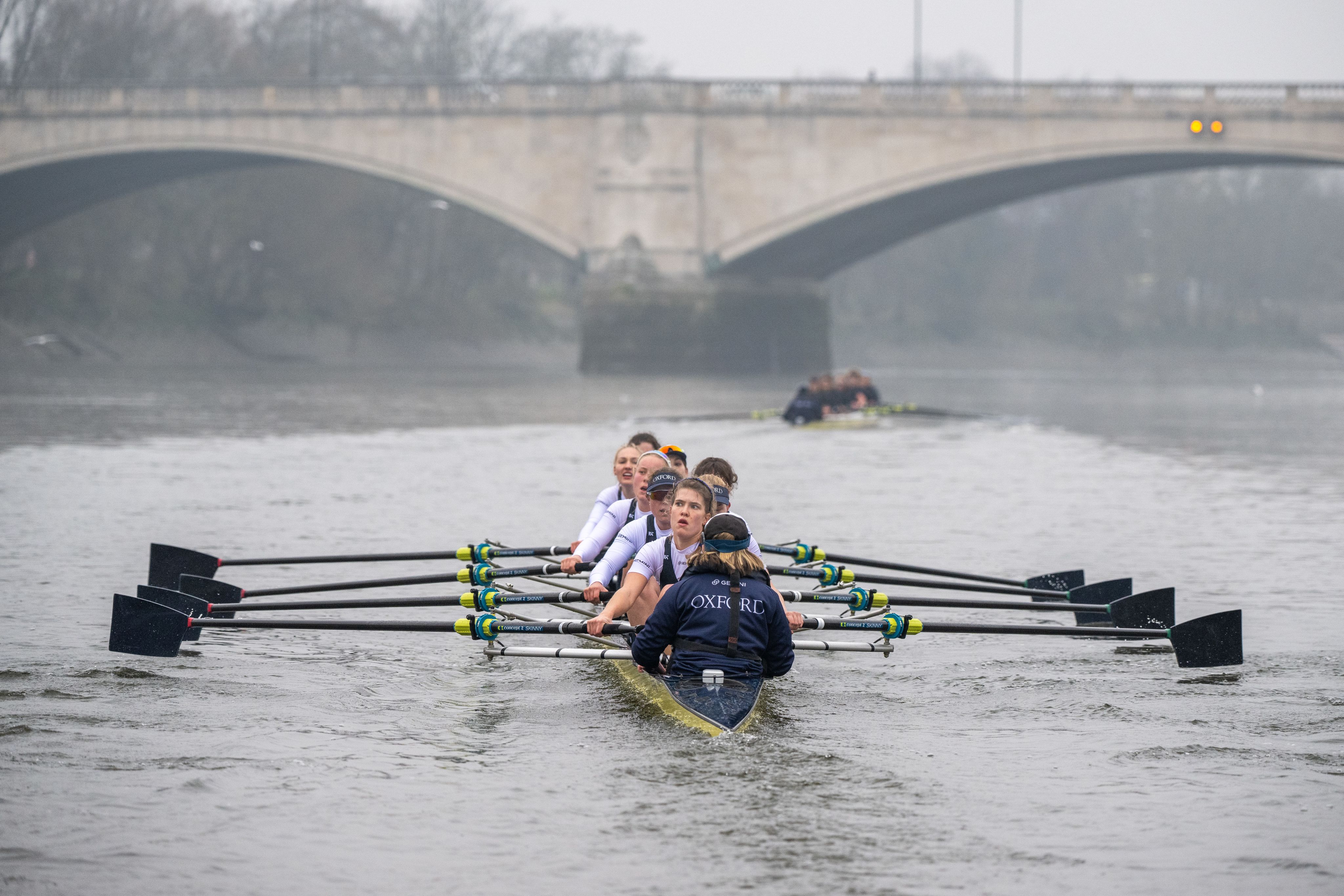 Afterwards, OUWBC Head Coach Andy Nelder admitted a closer race would have been his preference:
"You'd like a long hard, bloodbath of a race," said Nelder but it was a far cry, "from being a waste of time".
He suggested the margin might have been tighter had Artemis steered a better line in the first half. "If people aren't quite in the right place, then that's obviously going to be a problem. ... The whole race was a bit towards Middlesex. The Surrey crew pretty much got to go wherever they wanted, and the Middlesex crew ended up going further and in less than ideal water [i.e., out of the stream].
That's not the whole story but it counts for something. The coxes are here to learn how to steer and knowing where you want to be is critically important on this piece of water. If you are little bit wrong it can cost you."
Nevertheless, Nelder considers the race useful and even suggested he might schedule an unofficial re-run in the New Year.
Watch the full race here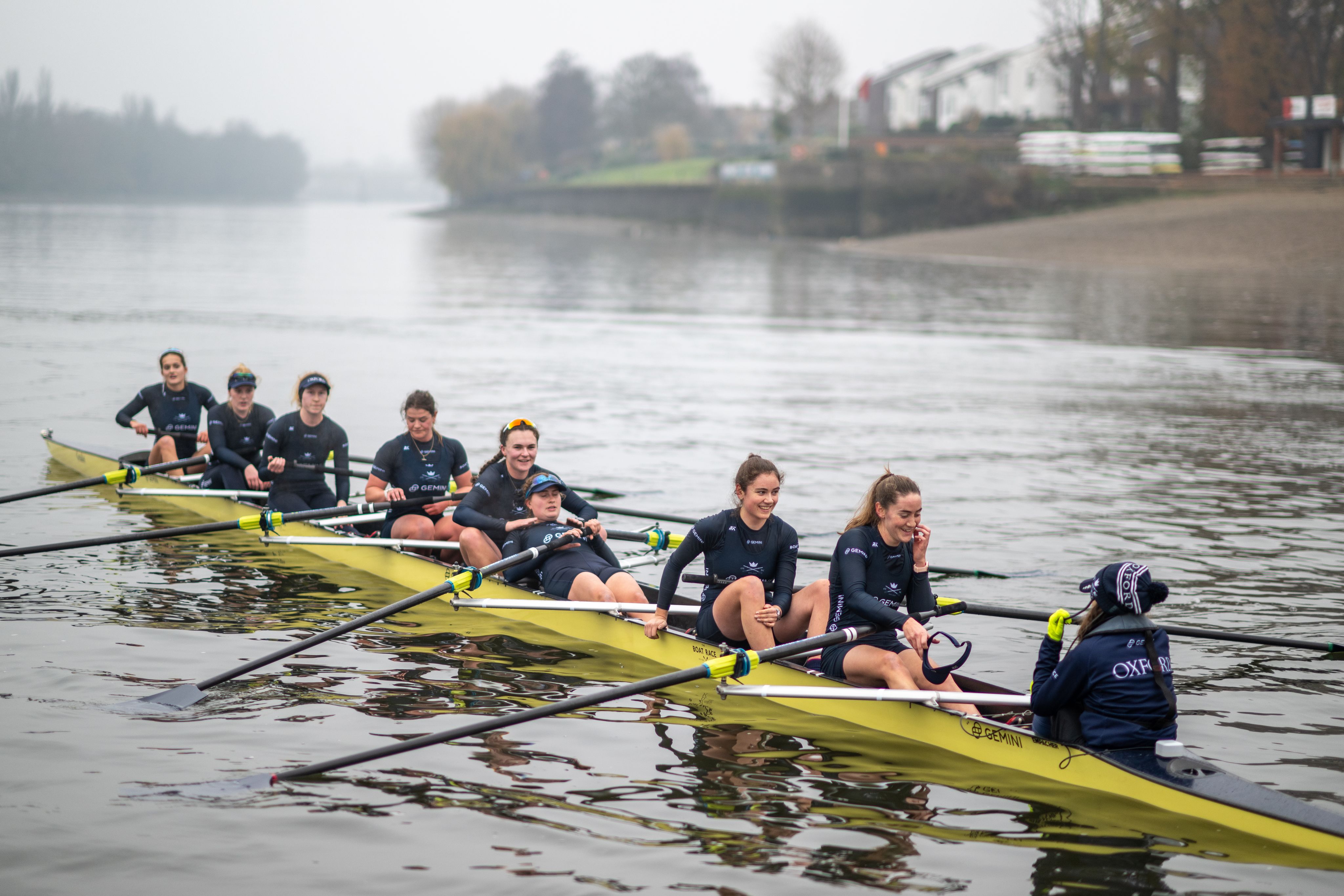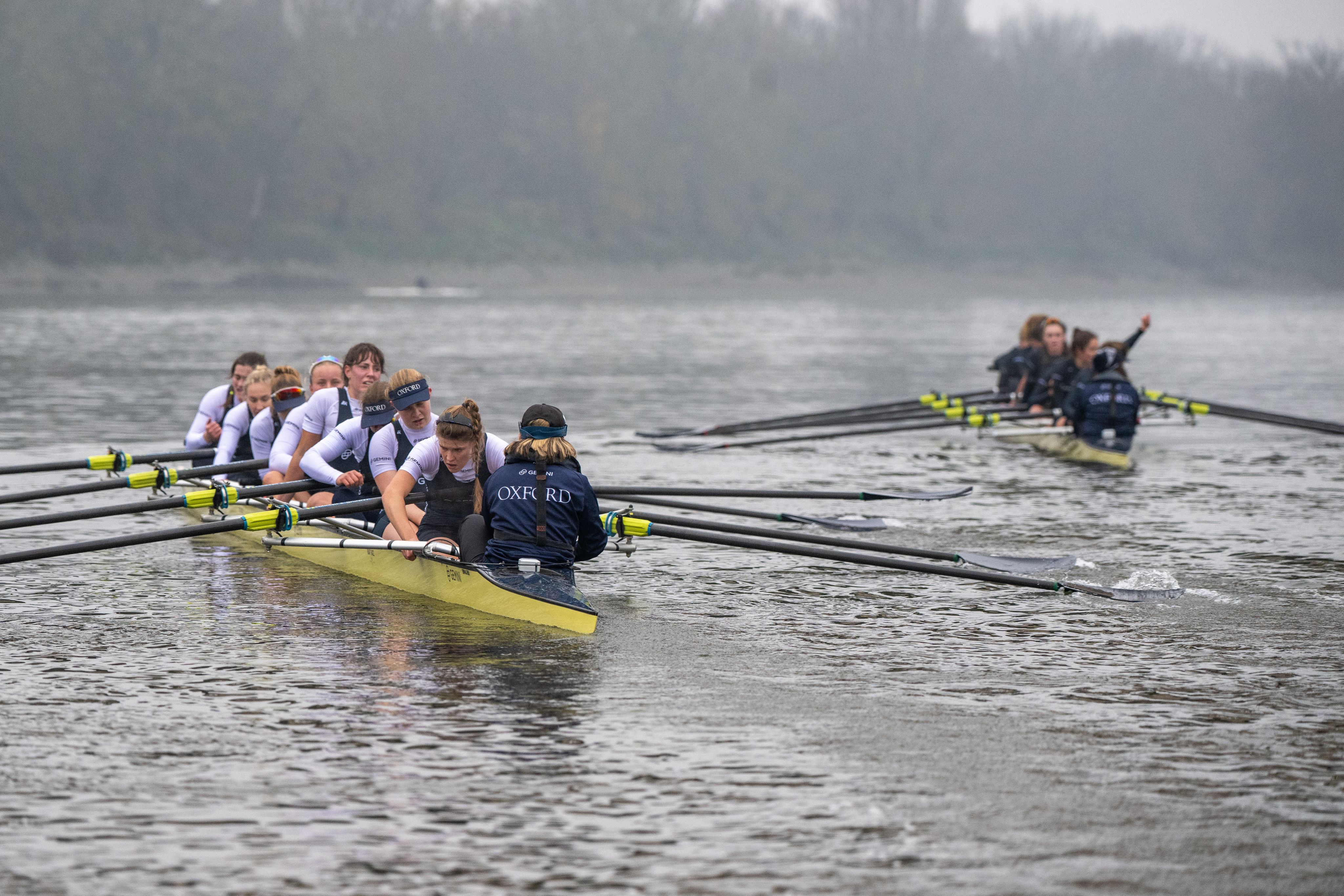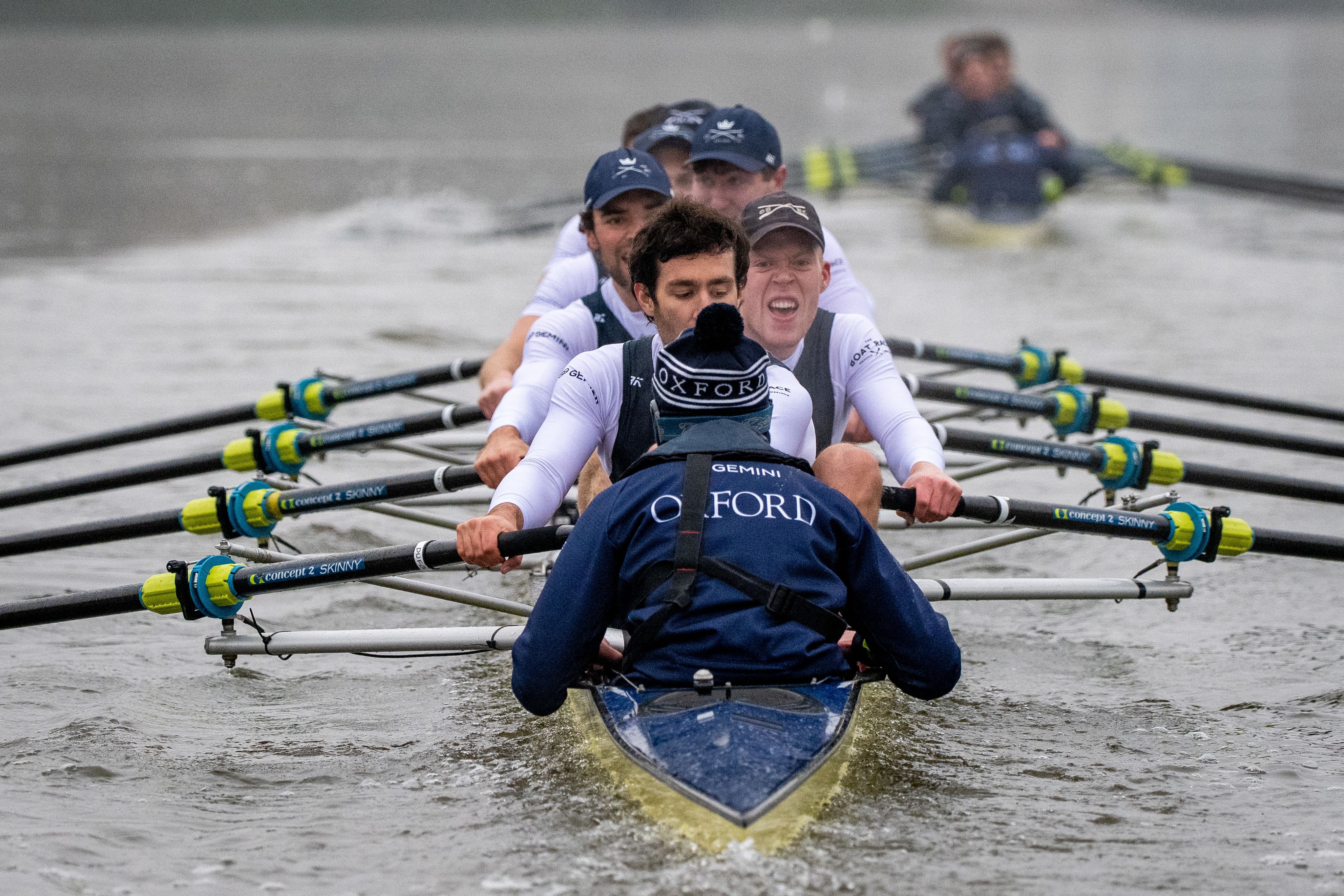 Oxford Men
Less than an hour later it is the turn of the Oxford men. As Wedge in white and Beetle in blue (named after The Wedge and Beetle, a riverside restaurant local to Oxford University Boat Club) drift to the start, the bow pair of Wedge sneak a couple of extra taps to edge their boat in front.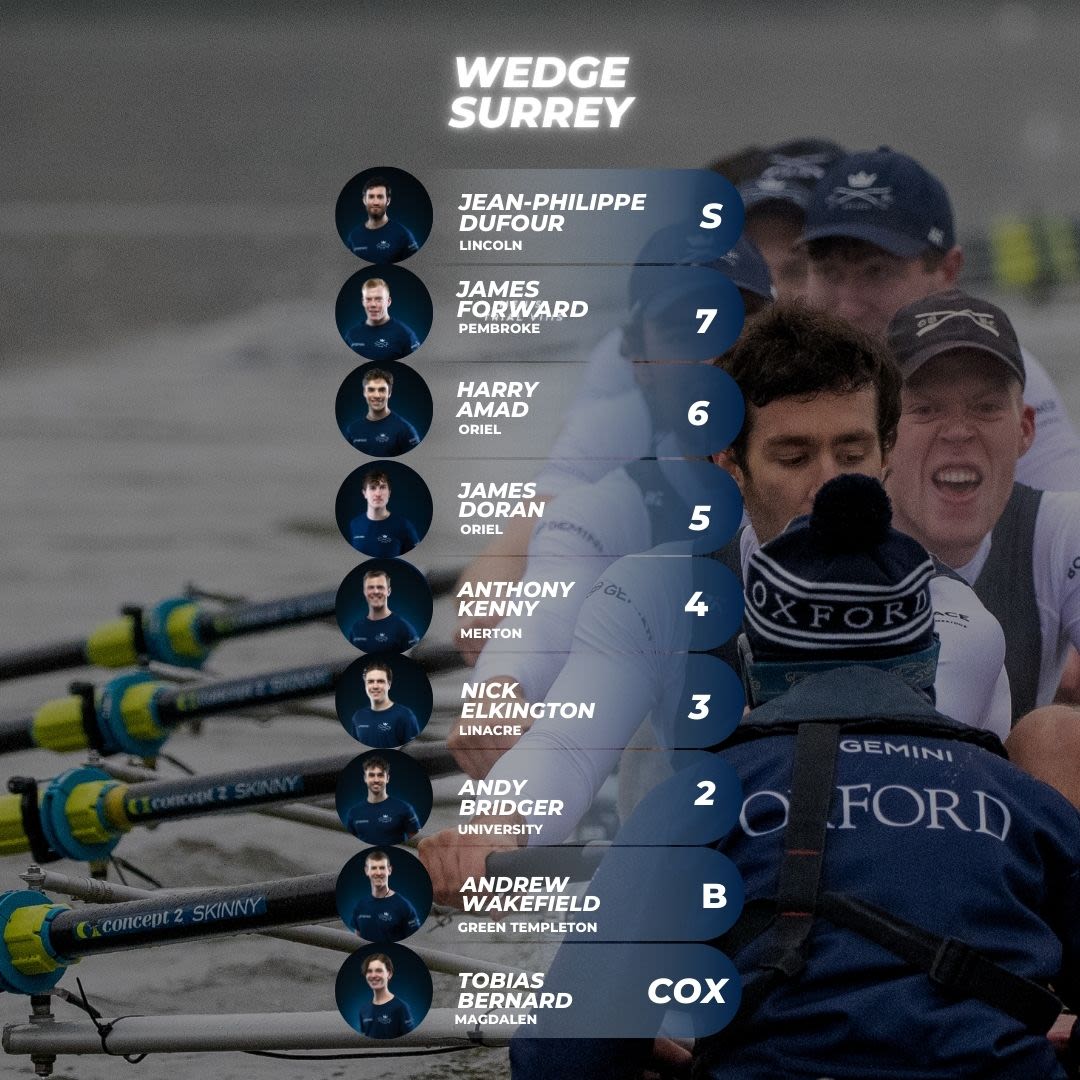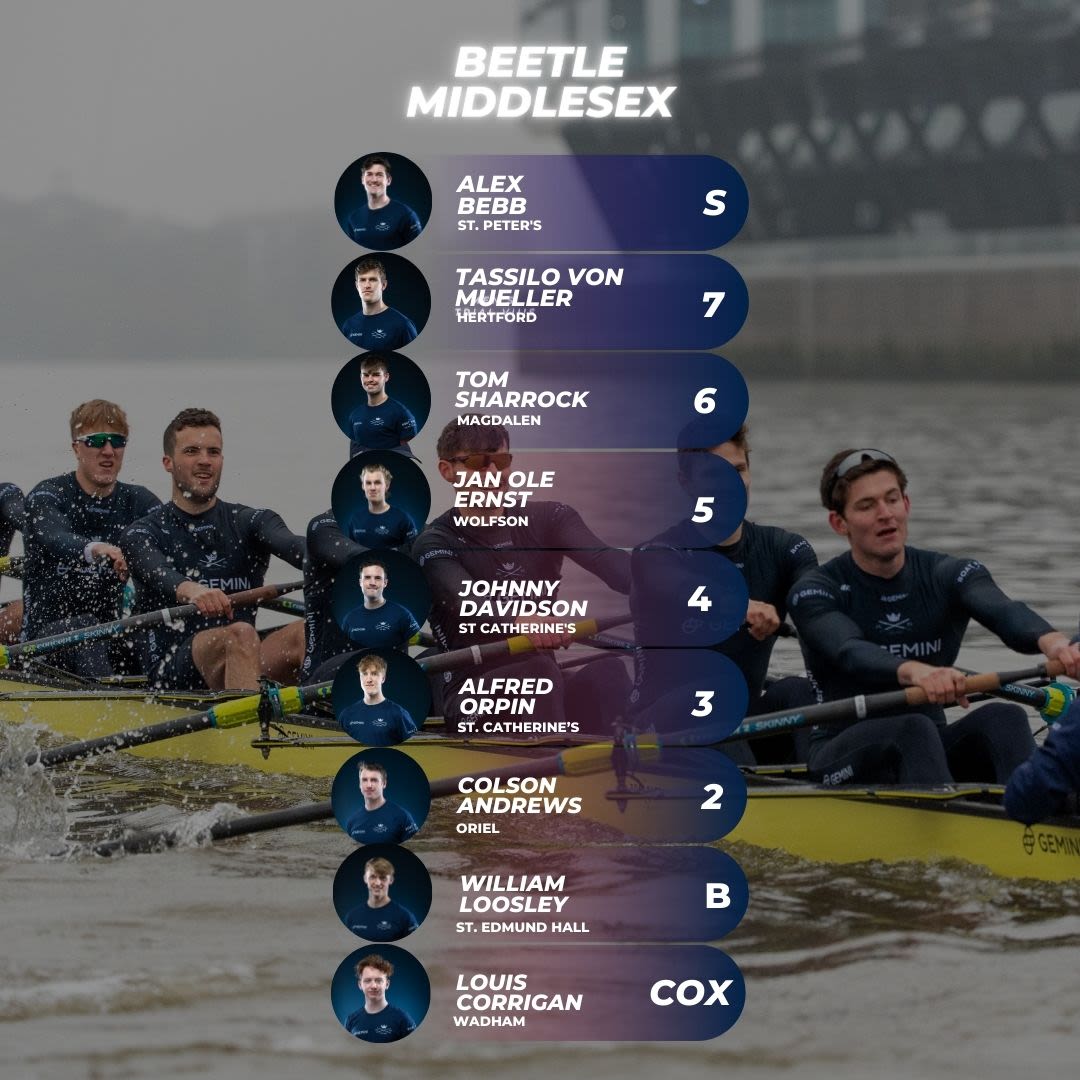 Every savvy bowman tries it, but no luck this time. Protest and justice swiftly follow. Wild gesticulations, worthy of a West End stage or Christmas panto, come from Beetle's stern pair; James Forward and Jean Philippe-Dufour, imploring the umpire, Tony Reynolds.
OUBC Head Coach Sean Bowden bellows from the tin fish coaching launch, admonishing his athletes for their sneaky tapping. A tense encounter brews.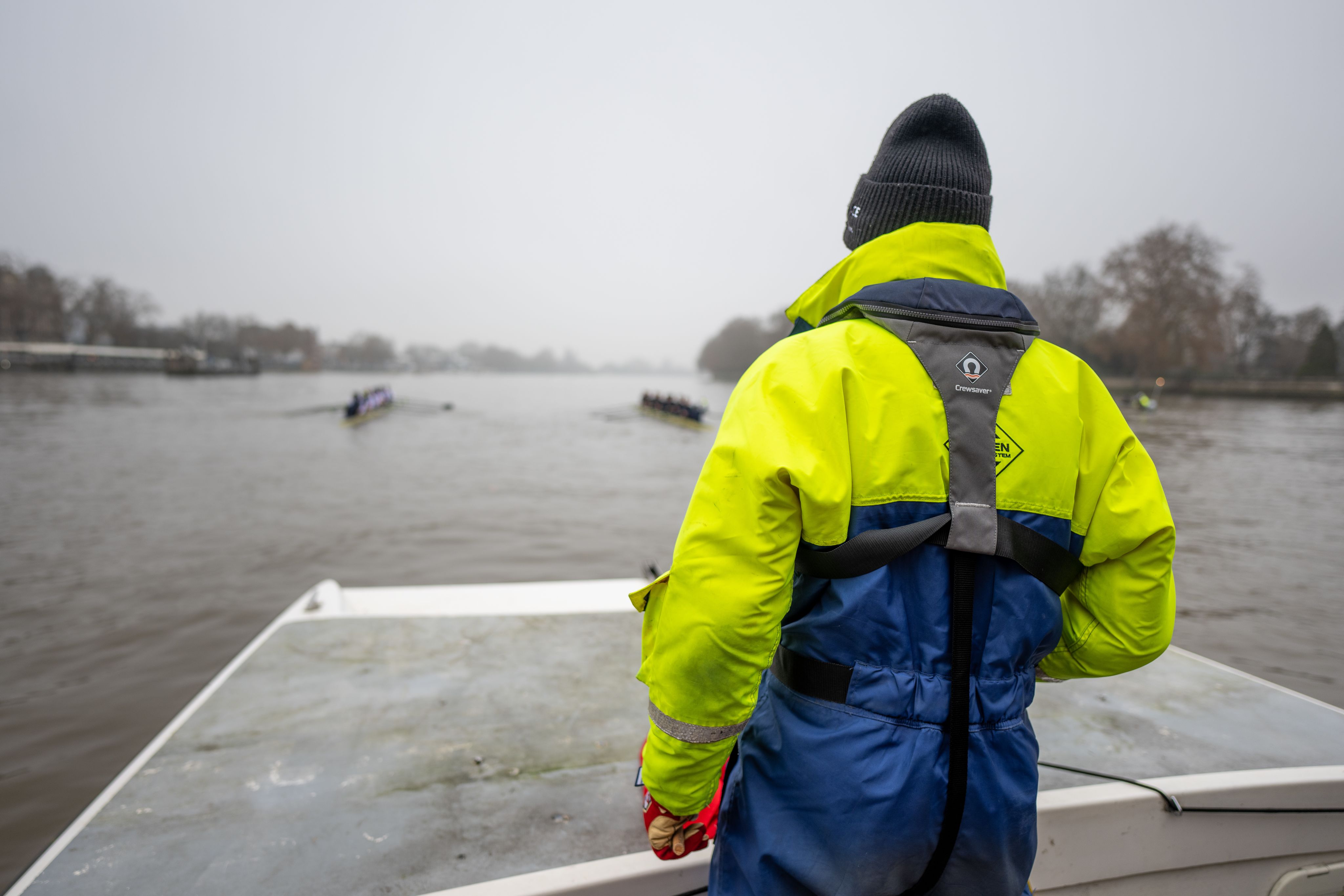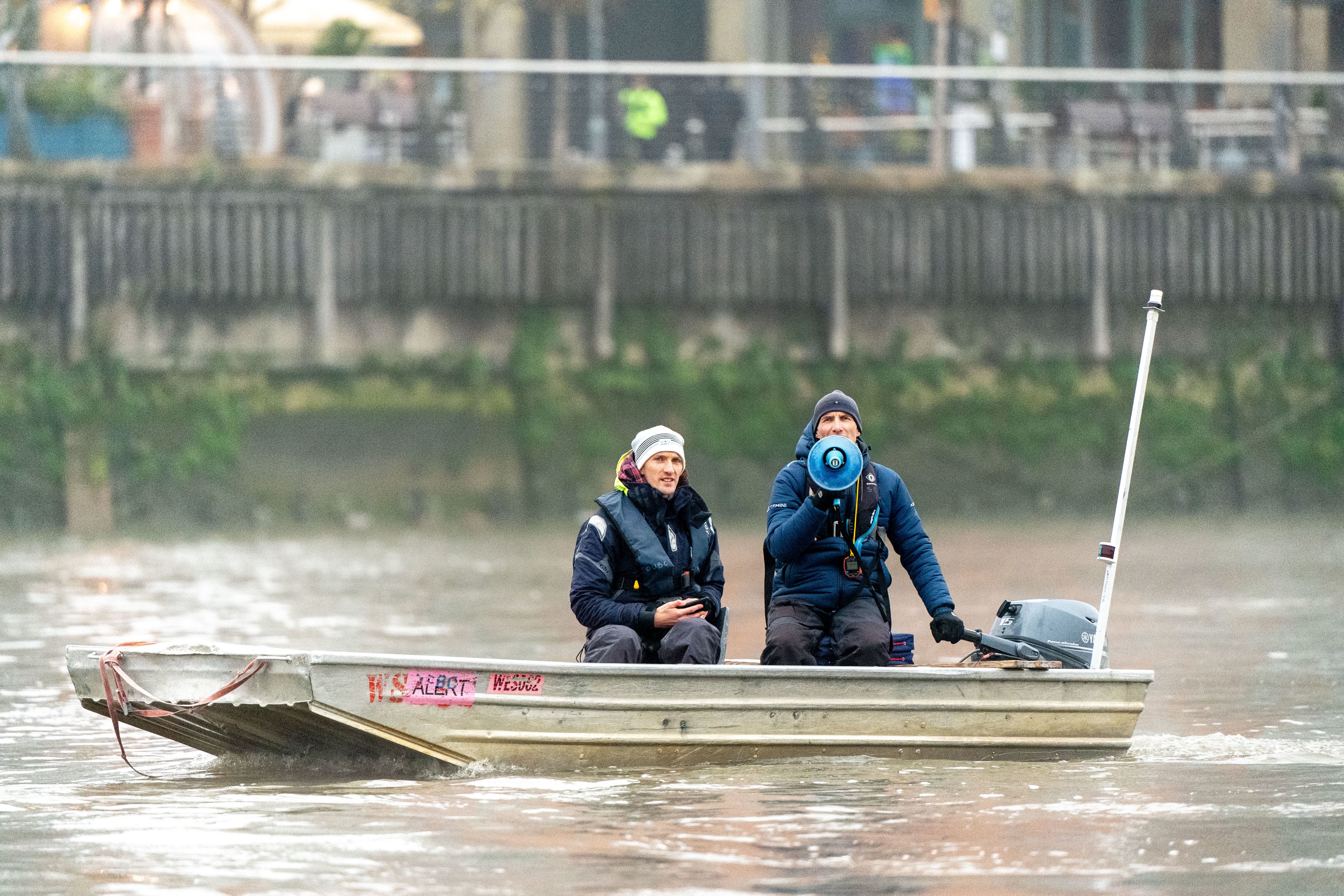 Realigned and ready to go, both coxes lower their hands, and Reynolds drops the flag. They're off. Immediately, the boats begin to converge and umpire warnings are given, the first of which is directed at Beetle. Louis Corrigan responds and, despite the correction, Beetle are half a canvas up. Both crews whip around Craven's Cottage, Beetle are a pip lower on the rate and the smoother of the two. They tear up the straight and Reynolds is on the megaphone again, a big collision is narrowly avoided. Corrigan is forced hard on the rudder. Wedge has overturned their early deficit and are applying pressure.
Approaching the Mile Post there's heavy blade contact and a flash of white water as Beetle's bowsiders get a rigger-dip-dunking. Beetle comes out worse, but rally well. A somewhat stunned looking Wedge stretch their lead and still have the big Surrey advantage ahead of them. As Hammersmith Bridge beckons cox Tobias Bernard positions Wedge well in the stream, his crew enjoy half a length over Beetle, but Beetle's Canadian strokeman Alex Bebb is proving hard to shake off. Bernard delivers a tactical 'turn and burn' despite warnings from the umpire: "Wedge take the turn".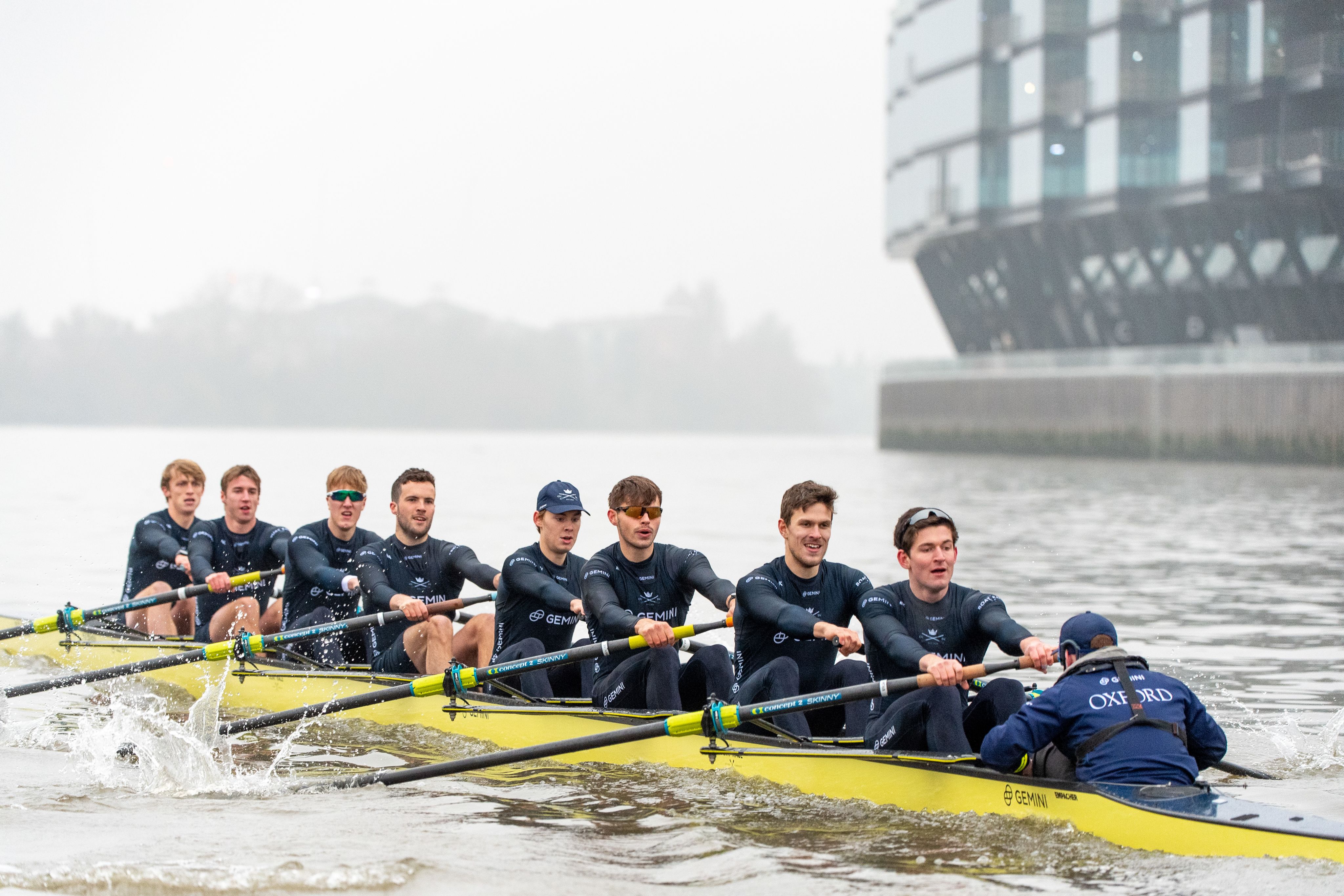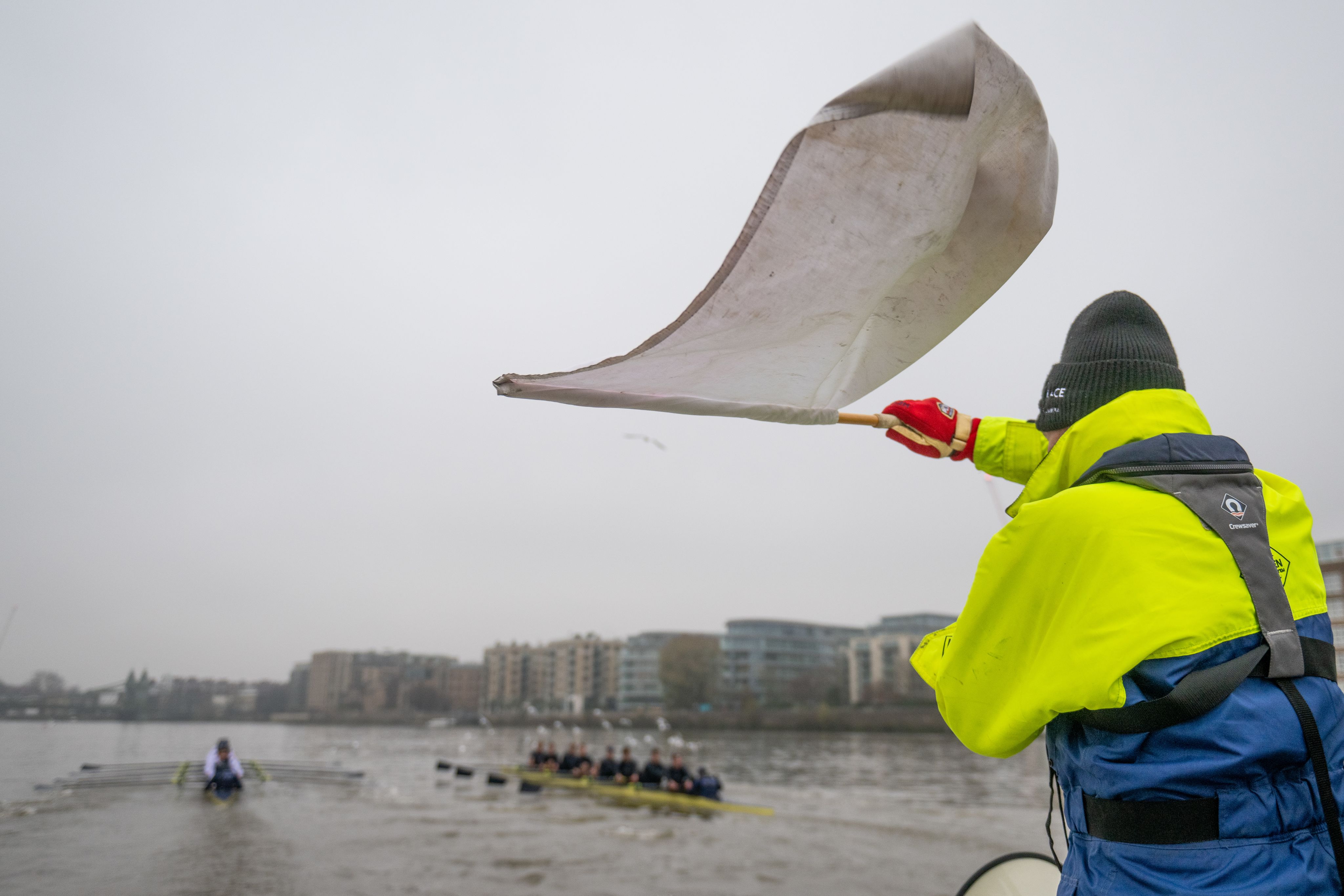 Wedge's bowman Andrew Wakefield connects with Bebb's blade twice before catching a boat-stopping crab. Wakefield recovers speedily but it still gifts Beetle seven strokes of inaction, easily worth a length of clear water. Beetle are unimpeded for the remainder of the course, crossing the finish line in a time of 17:06, two lengths ahead of Wedge.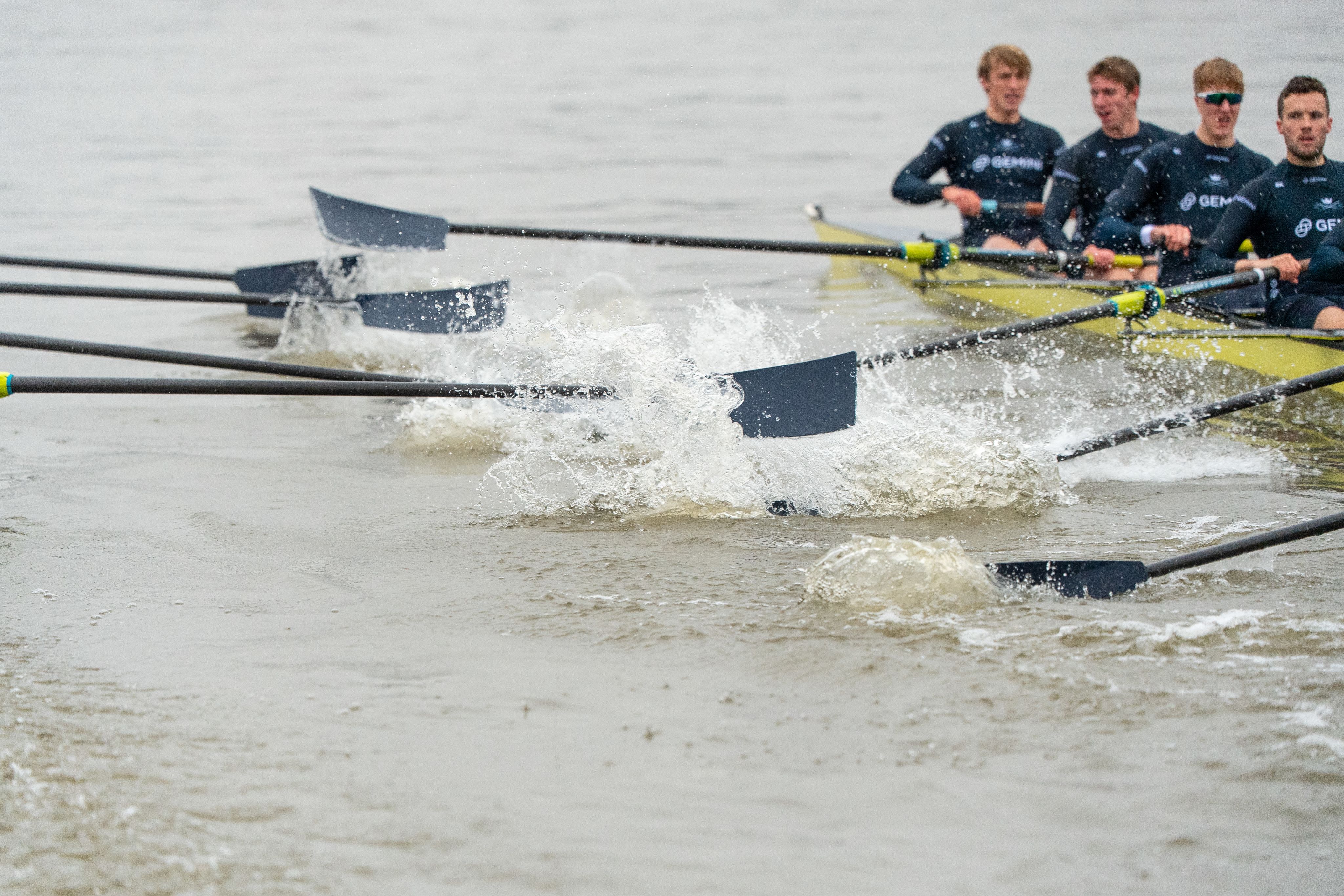 Wedge seem incapable of snapping the elastic, squashing Beetle and breaking free. Beetle persists as Bebb bats out 35.5 strokes per minute. Chasing past Chiswick Eyot, the momentum shifts and Beetle crawls into contention: there are some tired bodies waning in the middle of Wedge. More clashing ensues as the coxes fight for the stream and then as Barnes Bridge comes into view a decisive clashes effectively ends the contest.
"The important bit is that both crews were evenly matched. Until the crab it was a close race and that's always what you want to see," said OUBC President and Trial VIIIs winner Tassilo von Mueller. His coach echoed a similar sentiment.
"Although it was likely Beetle would carry on and win, there was still good fight and energy left in Wedge. I think they would have battled hard all the way to the line and perhaps kept the margin down," said Bowden. He was pleased with Trials VIIIs which he sees as a "Stimulus to accelerated learning; getting people motivated to make change and produce good performances."
Next the team will return to Oxford for further testing as Bowden unearths his 2023 Blue Boat.
Watch the Men's Race here