Cambridge Trial VIIIs
By Tom Ransley
Photographs by Benedict Tufnell/Row360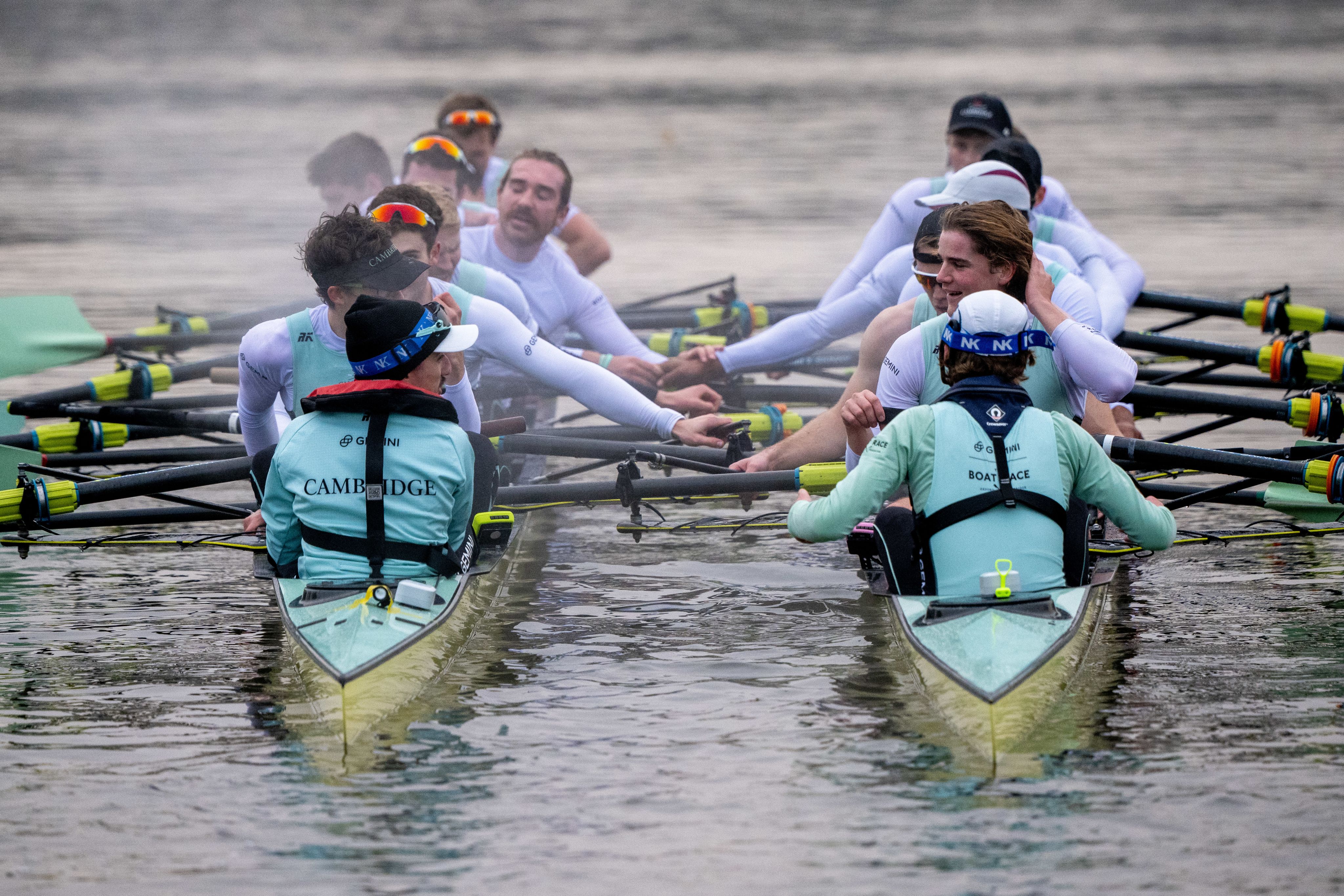 Cambridge Women
On the second day of Trial VIIIs, snow replaces fog, but aside from the icy-cold air conditions are great for racing and the Tideway grants another day of flat water. The Light Blue women are the first to take to the water. Their crew names reference football legends Megan Rapinoe, a US World Cup winner, and England's Women's Euro 2022 winner Beth Mead, both strong advocates for women's sport.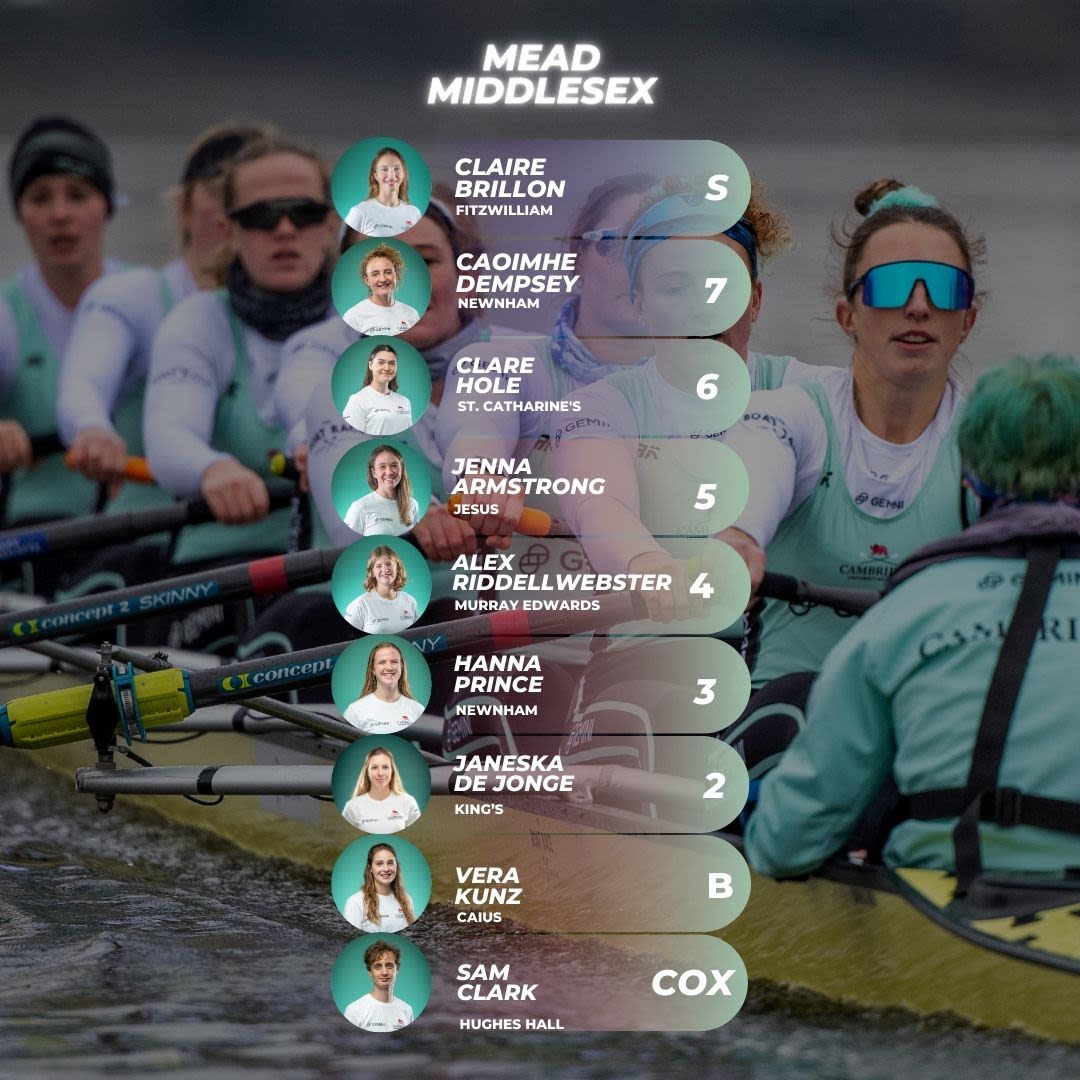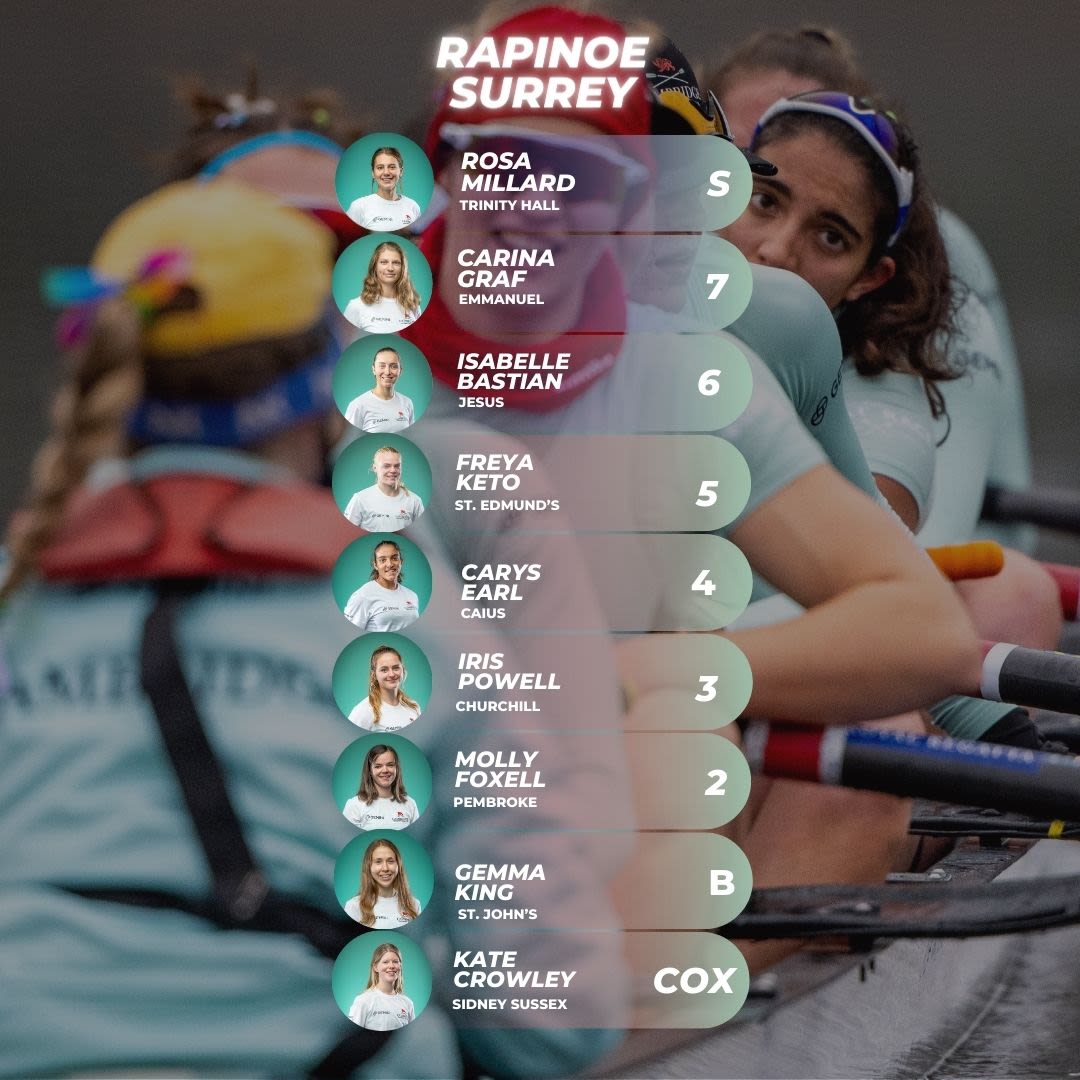 A slick start sees Mead establish an early lead. Inside the first two minutes Sam Clark's crew snatch two thirds of a length on Rapinoe but umpire Matt Smith is already warning the green-haired cox for his line. Unflappable, Rapinoe hold their ground. They dig-in and limit the damage. The margin remains unchanged despite the Fulham bend. Ragged, rugged and racy, Rapinoe refuse to yield and they set light to the Crabtree Reach, rating 36. Mead settled lower and their smooth, consistent rhythm is in stark contrast to their steering. "Move Mead!" Smith commands Clark before the two crews clash in front of Harrods Depository and again beyond Hammersmith Bridge.
Around their Surrey bend, Rapinoe elbow themselves out to almost a length's lead before Mead veers into them again, this time with unquestionable consequences. As her blade clashes with Rapinoe's strokewoman, Rosa Millard, Vera Kunz catches a huge boat-stopper. Momentarily pinned prone beneath her oar handle, Kunz struggles in vain to unhook the blade. A futile wrestle - painfully slow – eventually sees her regain control of the oar but Rapinoe are long gone.
At the request of Head Coach Paddy Ryan, Smith red flags the race and restarts the crews on equal terms with about 1.25 miles remaining. Again, Mead has the cleaner, quicker start but they settle perilously low. Likewise, Rapinoe's cast-iron tenacity is clear to see, punching out a high-rating, high-energy output around the outside of the final bend. Another heart-in-the-mouth moment as the two crews seem in danger of converging as they scramble through Barnes Bridge. Here, Mead has two thirds of a length on Rapinoe.
It should be a done deal but it isn't. Rapinoe claw their way back around the outside of the bend. With a mere handful of strokes left before the finish, it looks like Mead will hang on. Both crews cross the line, exhausted and delighted in equal measure, not by the result, which they are yet to discover, but by their collective efforts. "That was awesome! I'm so proud of you all," an Aussie voice enthuses. It belongs to Coach Ryan who is ecstatic. Smith makes the call: Six inches to Rapinoe.
"It was so good! With the finish as close as it was – that was such an exciting opportunity to have deeply dedicated matched crews," says Isabelle Bastian, six seat of Rapinoe. "I think our coxswain [Kate Crowley] called it really well. Again, it was just grittiness from both boats to not let anyone get a lot of traction. It happened that we were on the surge right at the line. It was bowball to bowball. Full credit to both crews for driving it. I'm sure everyone was in deep pain; I know I was!"
Watch the full race here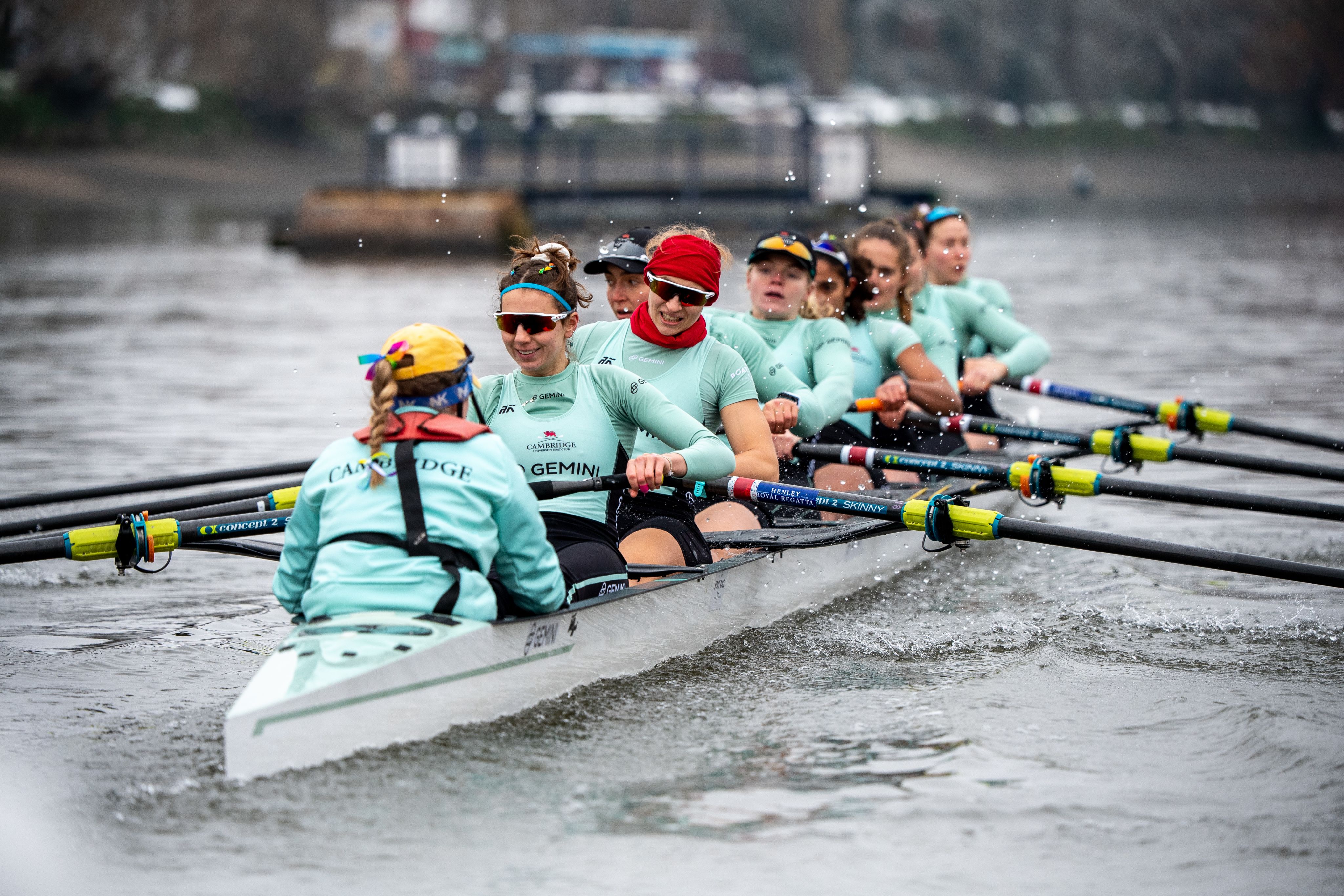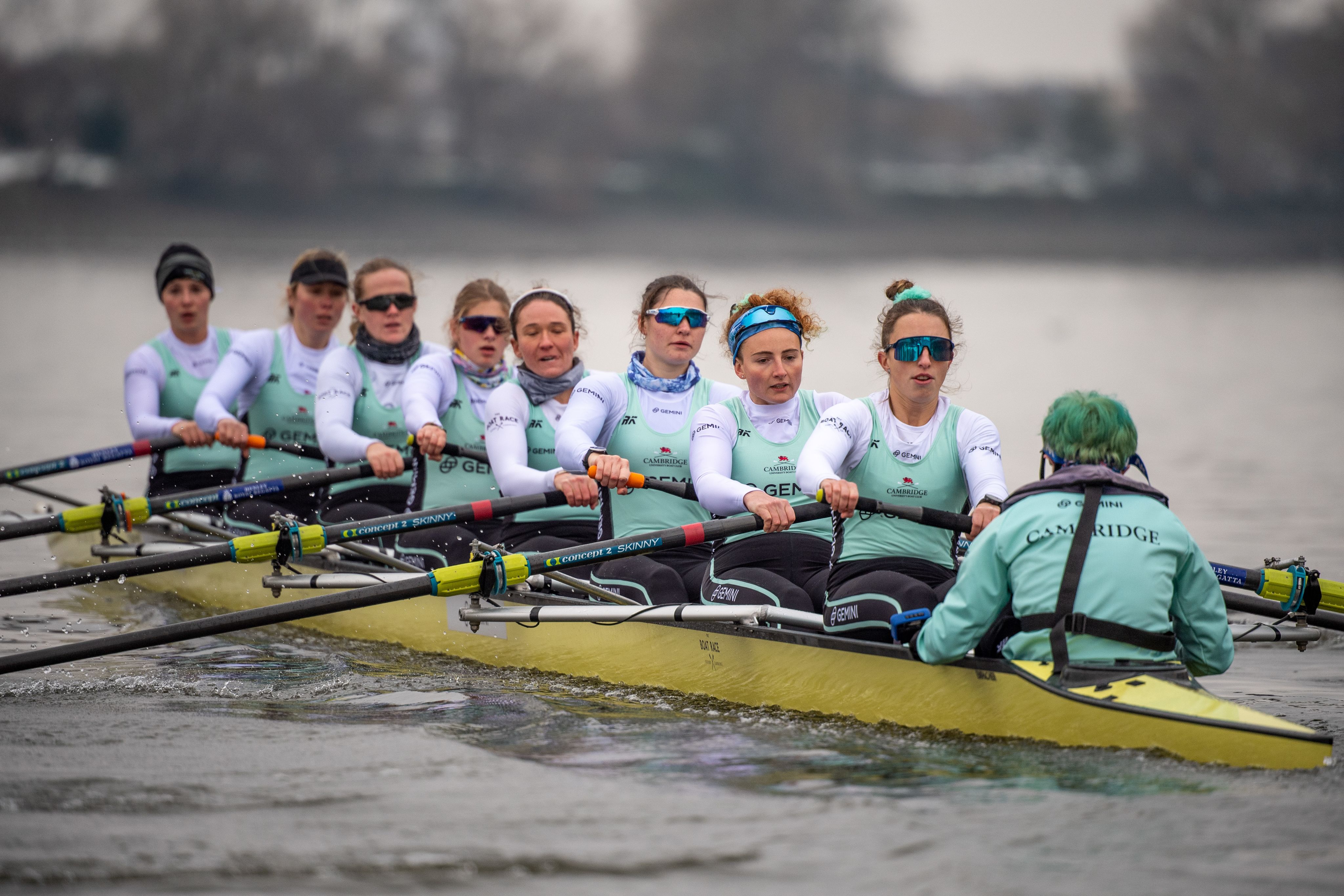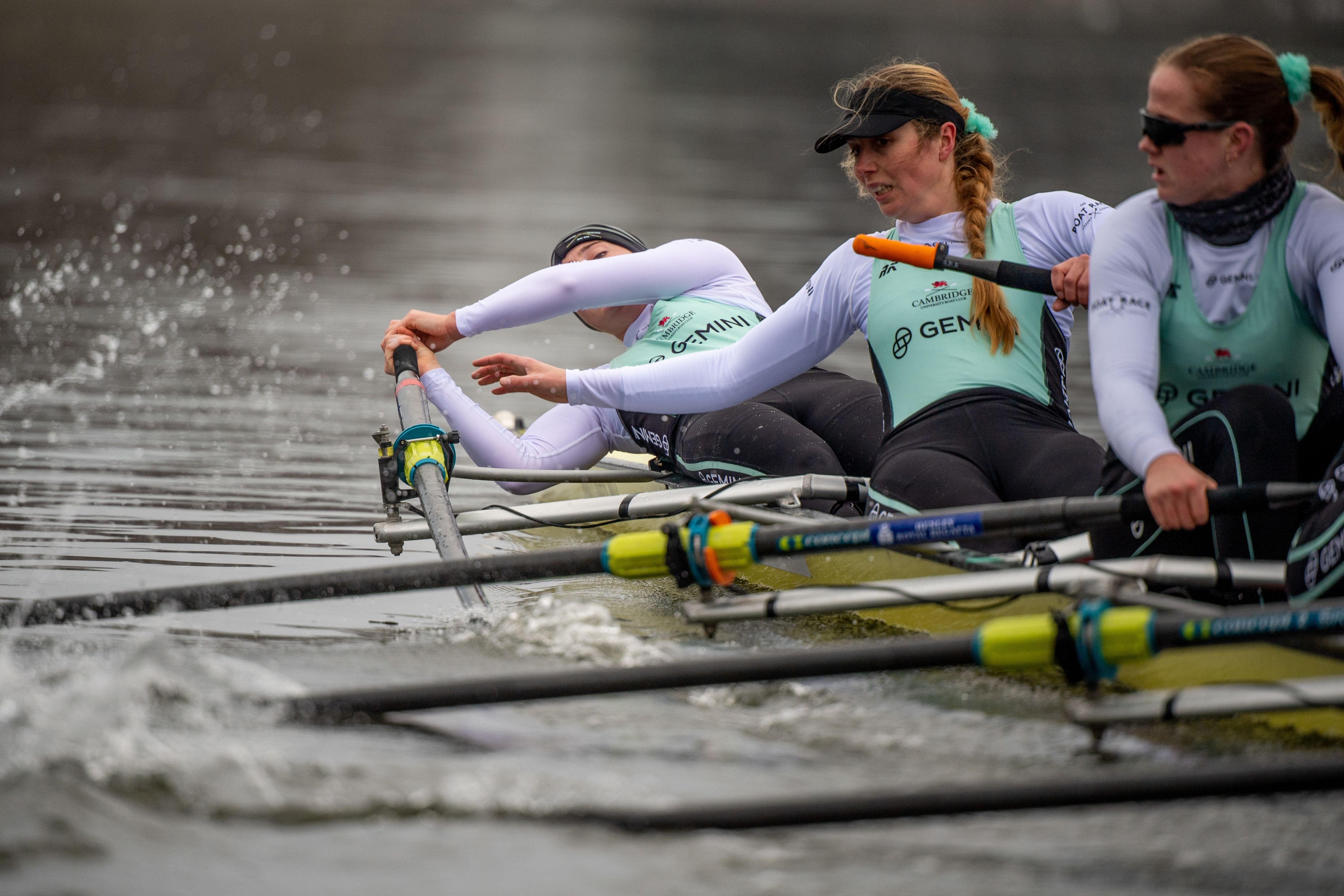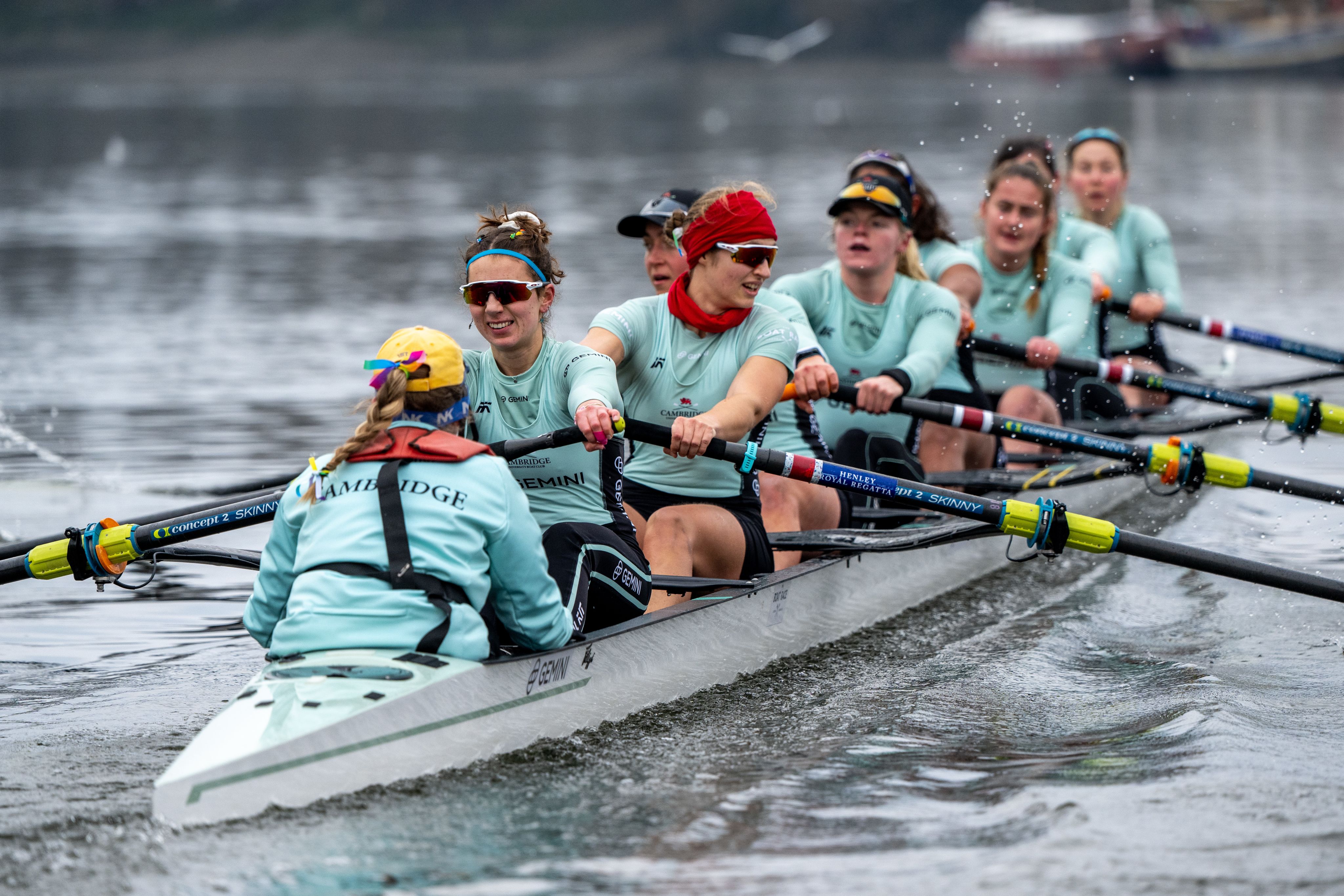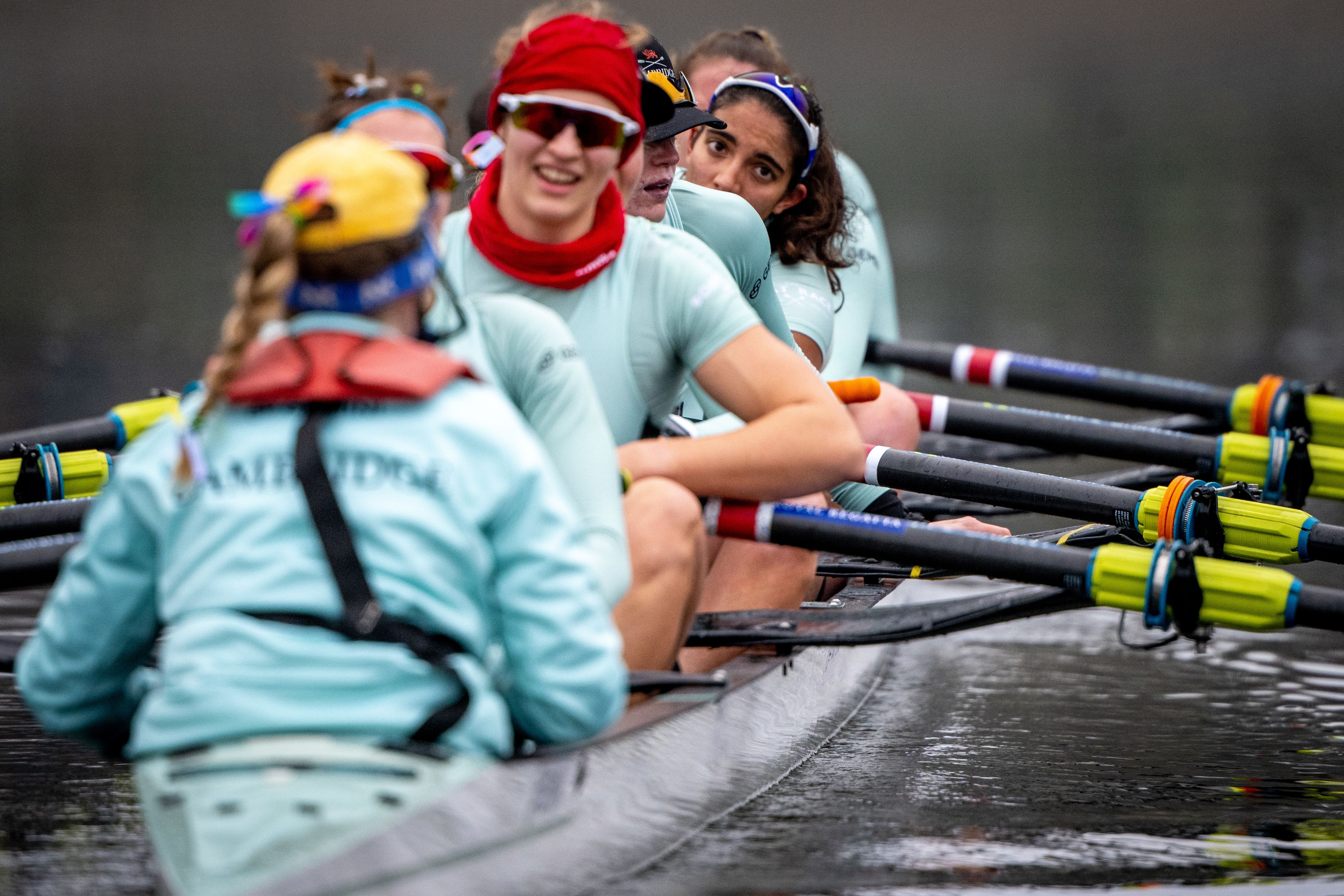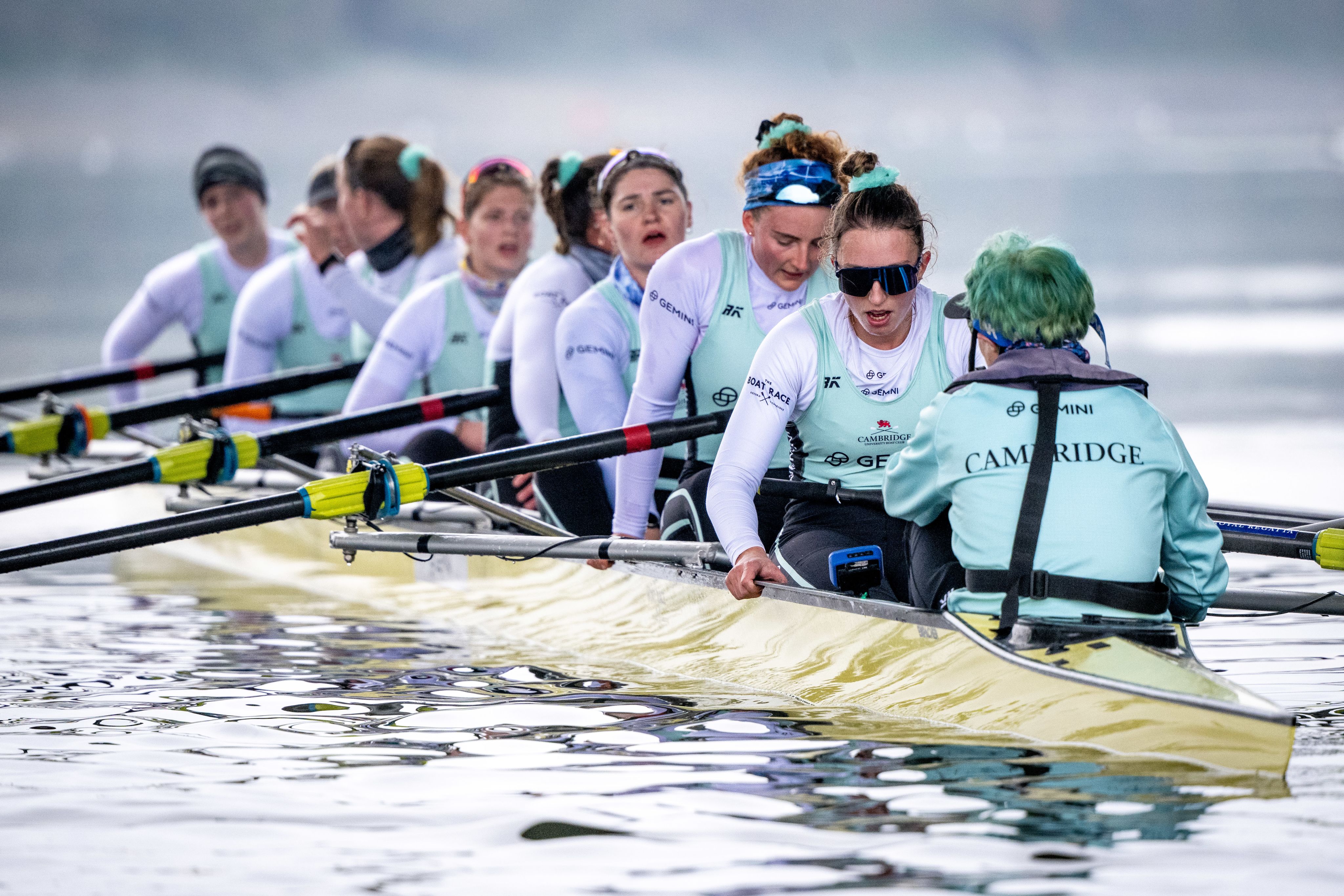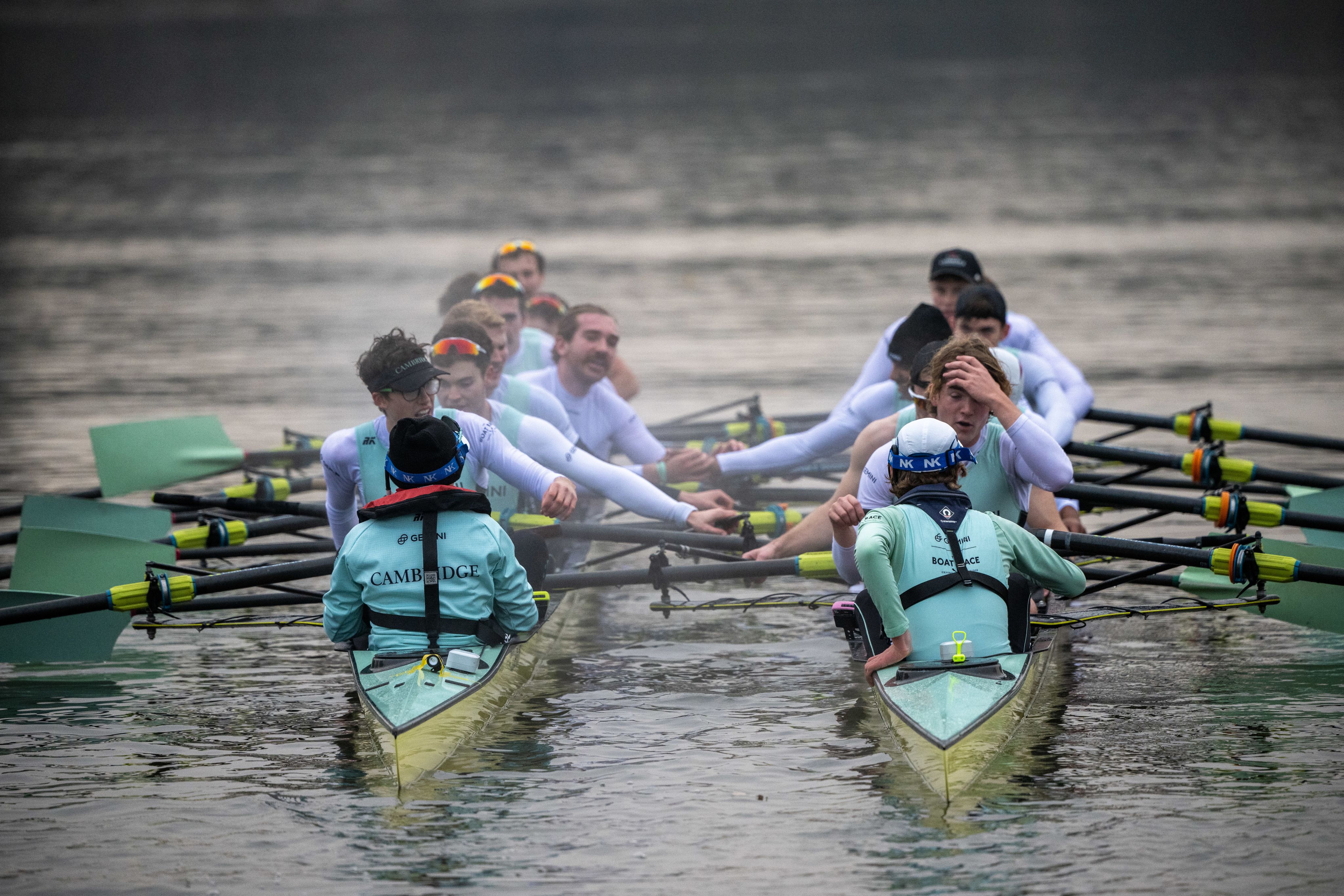 Cambridge Men
Launching themselves into the race at over 40 strokes per minute, the Cambridge men's crews named Experience (racing on Surrey) and Youth both deliver clean starts. Racing on Middlesex, with his brother in the seven seat, cox Jasper Parish incurs an early warning from umpire Tony Reynolds.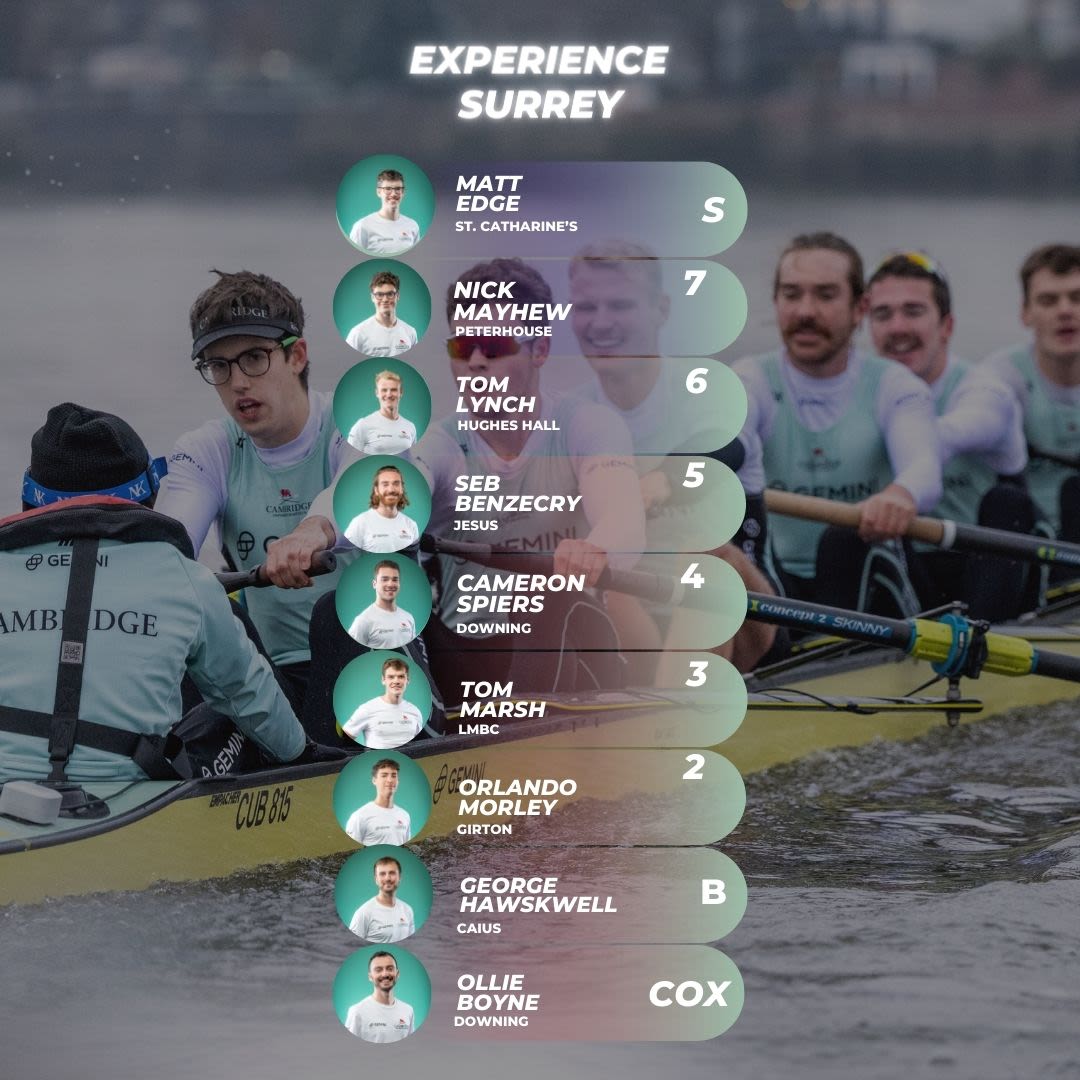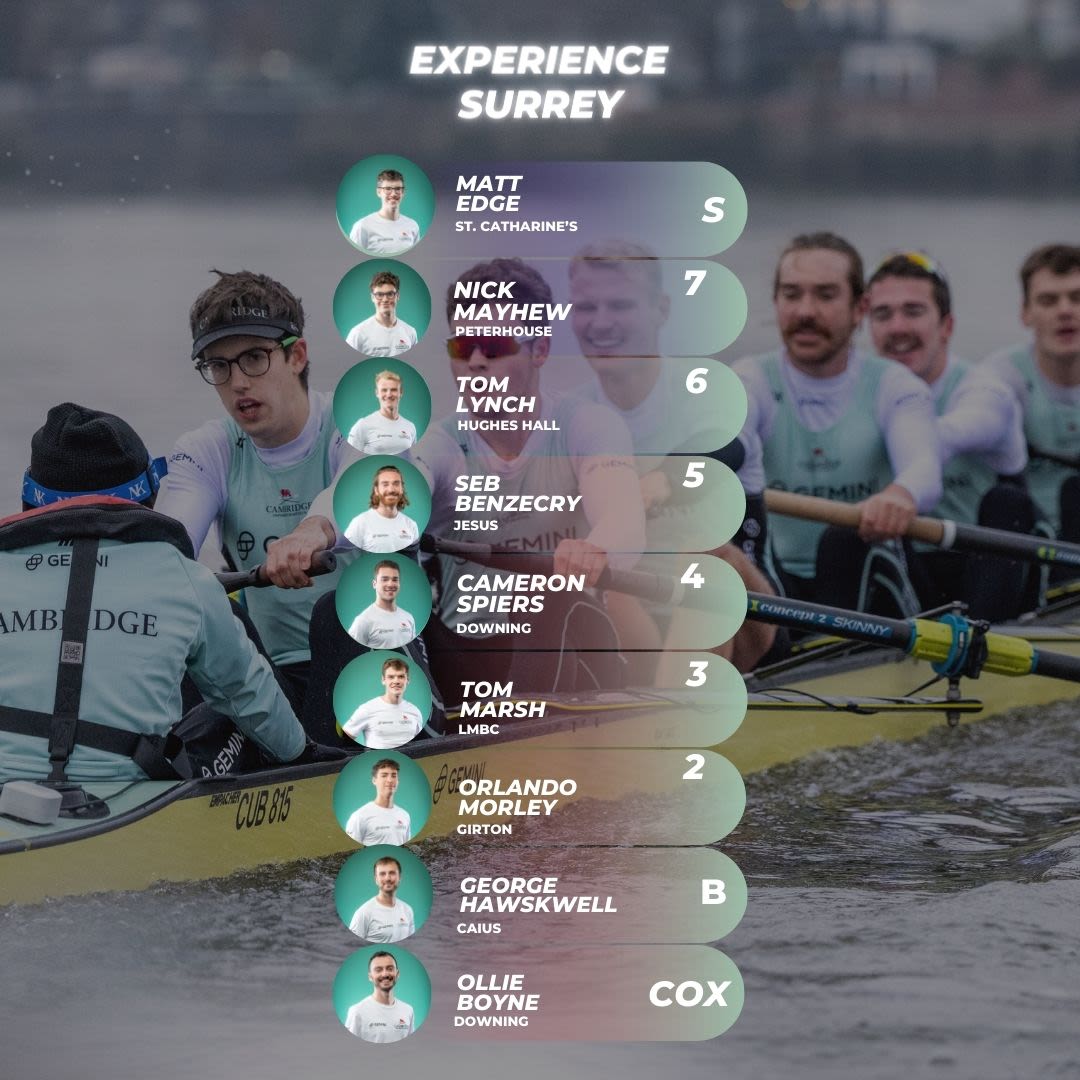 Youth takes a one seat margin as the two crews shoot the end of the Fulham wall and into the first bend. Passing the apex, the first clash comes, as the rival coxes battle for the racing line.
From the Mile Post through to Harrods, Experience lag Youth by half to three-quarters of a length, both crews striking 36 strokes per minute. Youth strokeman Luca Ferraro sets a fine rhythm for his crew to follow. There is another tangle of blades as Ollie Boyne and Parish tussle for position in sight of Hammersmith Bridge. The former St Paul's student, Parish, delivers Youth directly beneath the infamous second lamppost while Boyne is forced towards the Surrey bank following umpire Reynolds' warnings.
Experience claw themselves back, but time on the inside of the big Surrey bend is fast running out. "Youth! Do not cut the corner!" Reynolds flags Parish for his attempts to diminish their disadvantage. The coxes tread a perilously fine line as light blue blade tips flirt and mingle above the fastest water. Both crews slip to 35.5 strokes per minute and Experience unlock a better rhythm as they pass Chiswick Eyot. As the Surrey bend ends the margin remains. Experience have the uncomfortable knowledge that the remaining Middlesex bend favours Youth.
Yet Youth cannot shake Experience. It is a gritty performance from both sides. Winning Blue Seb Benzecry rallies his Experience teammates from five seat, as they hang on through Barnes Bridge, meanwhile the Parish brothers are pushing to break open the race. Calm and consistent, Ferraro is forging a path to the finish but Youth are not quite in control. It is do or die time for Experience. They bravely throw everything they have left onto the oars, launching an out and out sprint finish desperately early.
On the charge, Experience steal back three seats: Two hard jinks of the rudder for Youth as opposing blades slap against one another again. On the line, there's barely half a length separating the two eights, but Youth hold on for victory. Following 17 minutes of total physical effort, the crews pull alongside in a show of squad camaraderie. Handshakes, hugs, and smiles. A fitting end to the first half of the season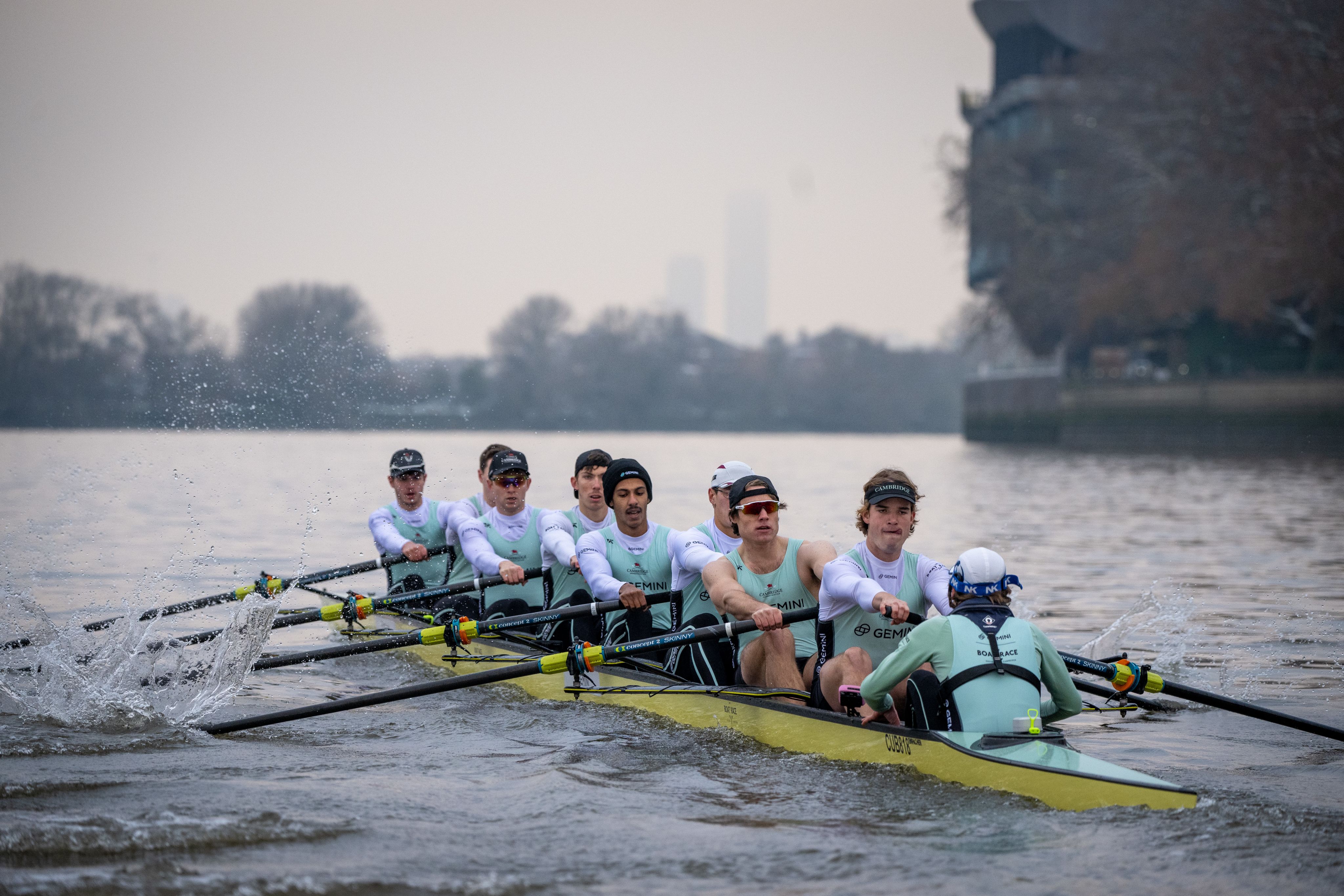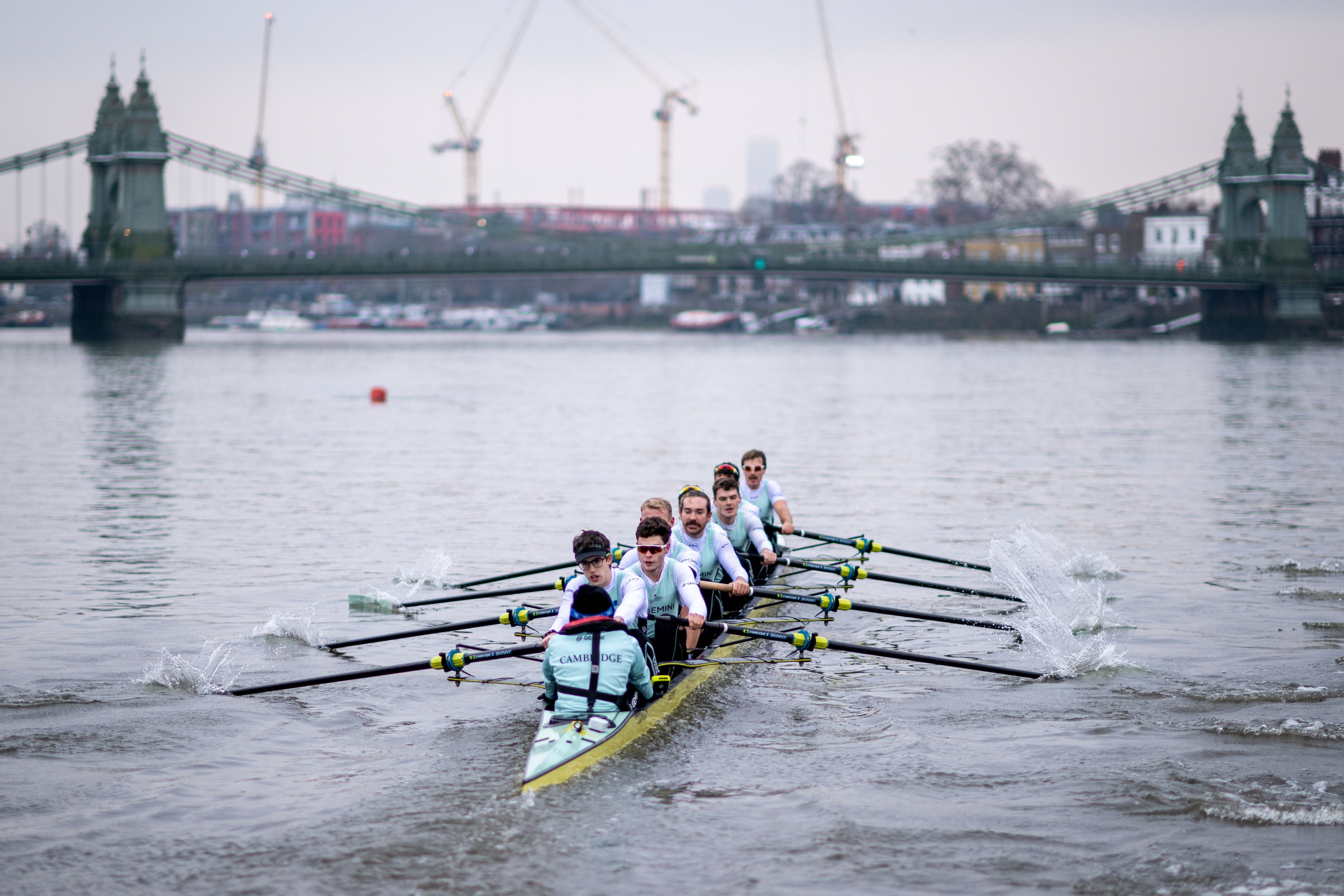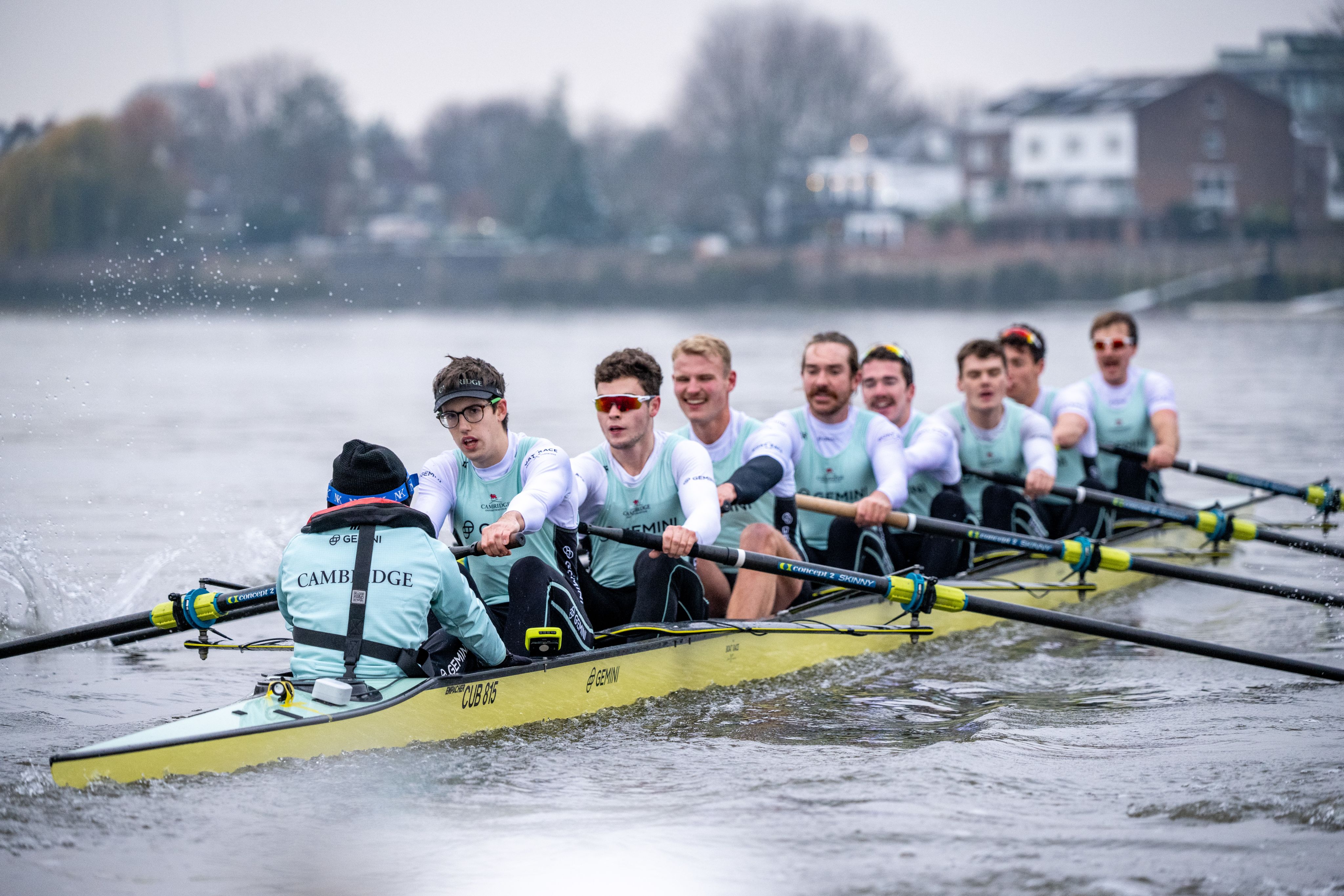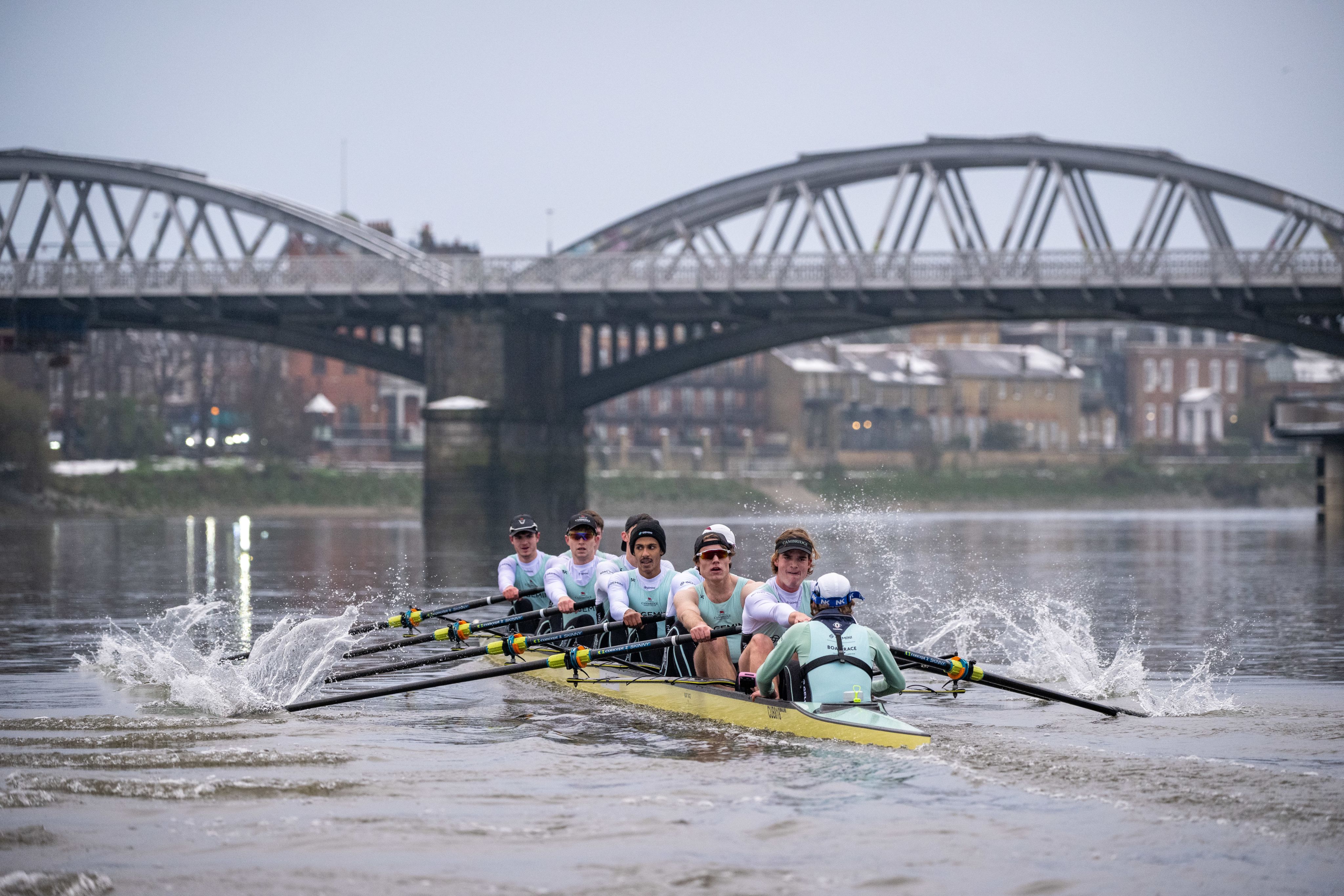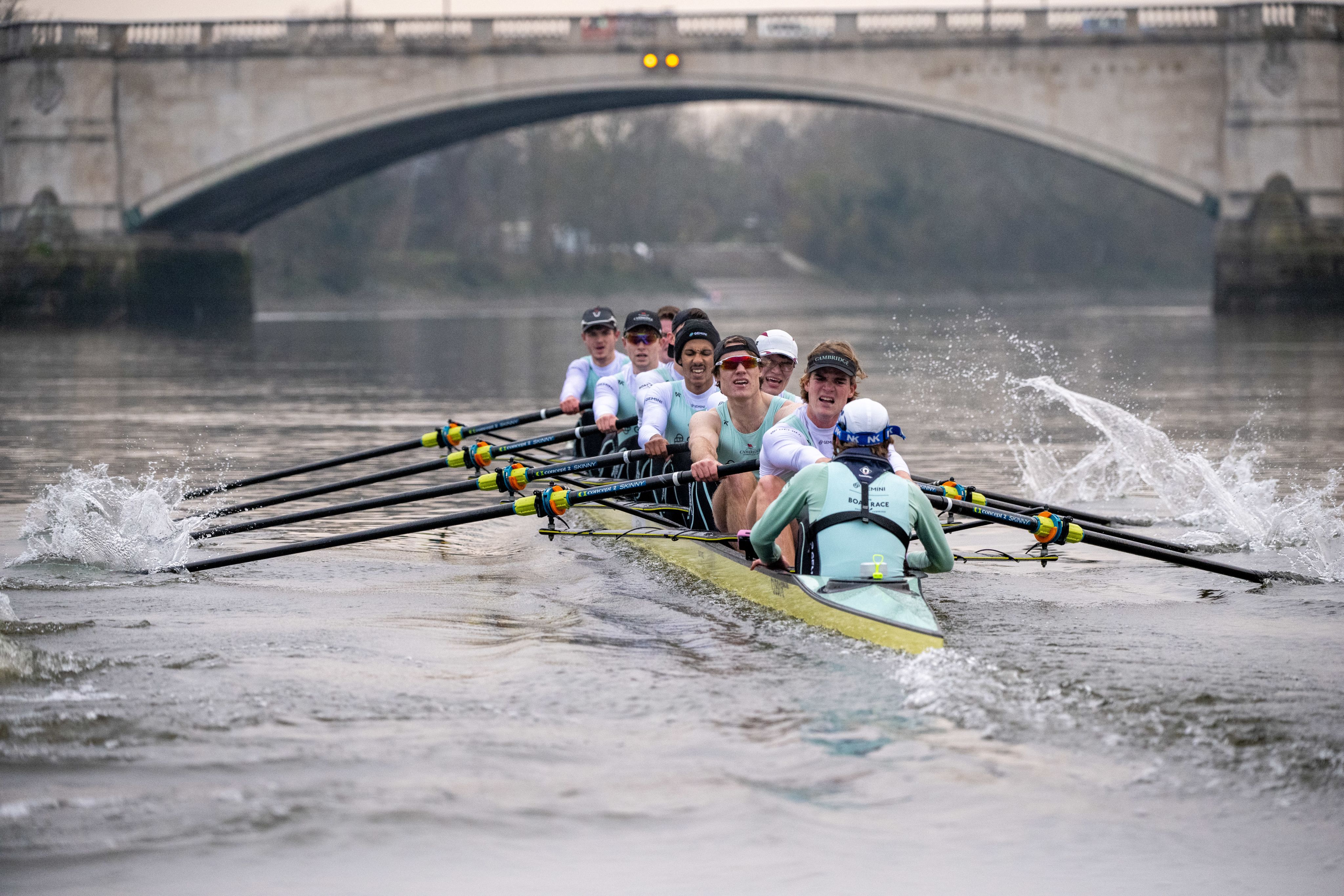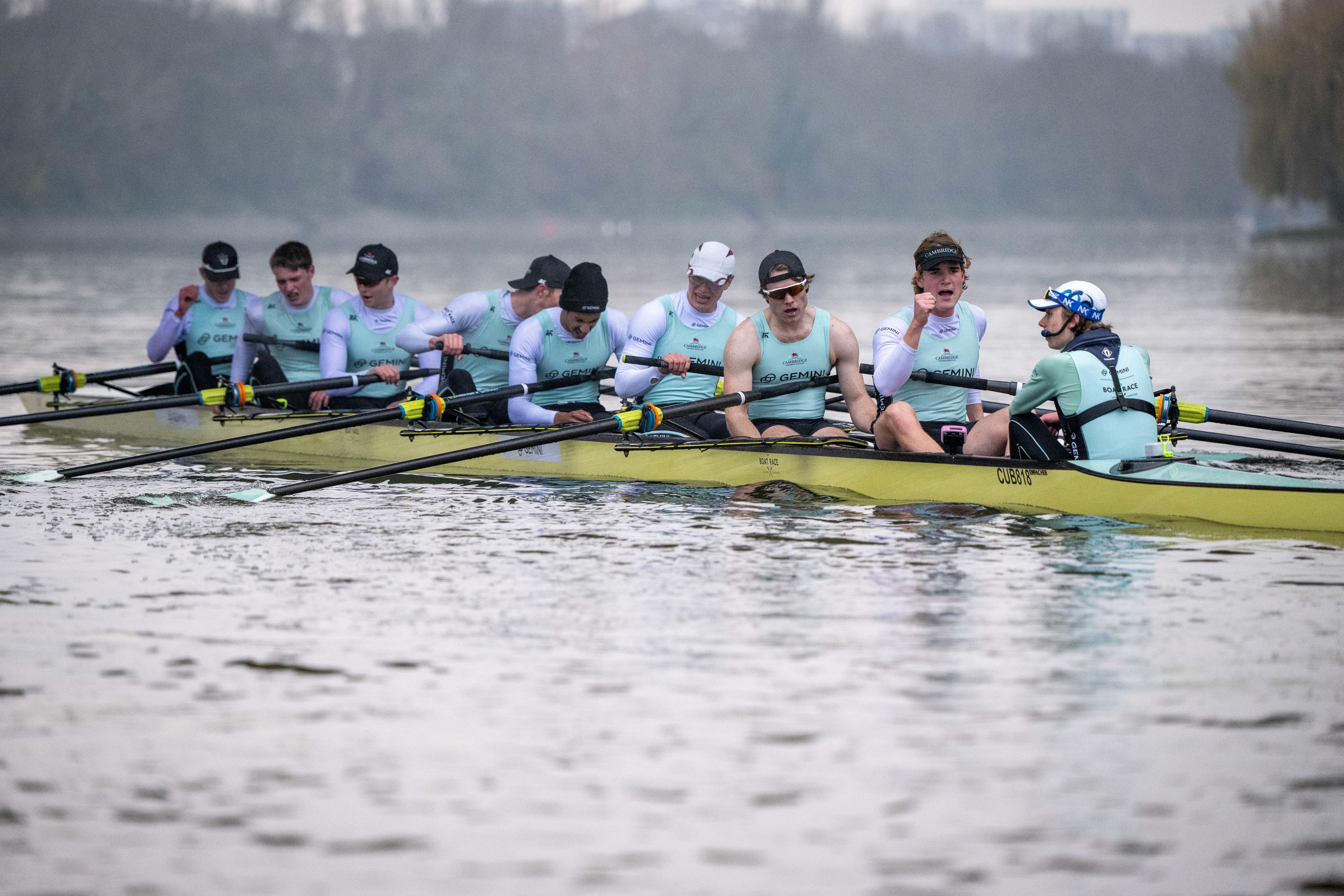 "It is a great thing to be able to do, to cross the finish line and put it all aside and come together," said CUBC men's President Ollie Boyne. "Having been here for four year it is just very ingrained. It is competitive, there are points where it has got a bit heated between crews but we very much know what the real goal is; the second we finish it is right back to one squad pushing to win the Boat Race."
Watch the race here.